After a rather uneventful week in Bigg Boss Tamil 3, the audience were bestowed with high quality controversies. Kavin was likely to be the scapegoat of the 'Boys Group', Cheran, Sherin and literally everyone in the house except Losliya. However, with the introduction of Sakshi, Mohan and Abirami, the dynamics have changed. Vanitha's next target seems to be Sherin as she prepares for yet another controversy. Will Vanitha succeed in eliminating Sherin this week or will the audience push Cheran out instead of Sherin is the million dollar question.




Sherin's emotional outburst continued on Day 75 and her attitude was not in the right manner. Though Vanitha played to her usual expectations, Sherin was once a strong front runner for this season's title winner. However, she lost track and Vanitha made the most of it now.
Kavin is Nominated for The 8th Week Eliminations As Well
Though Kavin is doing well in the audience votes poll results for the 7th week elimination, bad news awaits Kavin's fans for the following week as well. Due to his poor performance in the Luxury Budget task, Kavin is nominated for the next week eliminations as well.
Will this change the dynamics of voting on the last day, we will wait and watch 🙂
Bigg Boss Tamil 3 Audience Votes Count for the Ninth Elimination – Day 5 of Voting- (As of September 6th)
Kavin – 202326 votes
Mugen – 189252 votes
Losliya – 175267 votes
Cheran – 160911 votes
Sherin – 151312 votes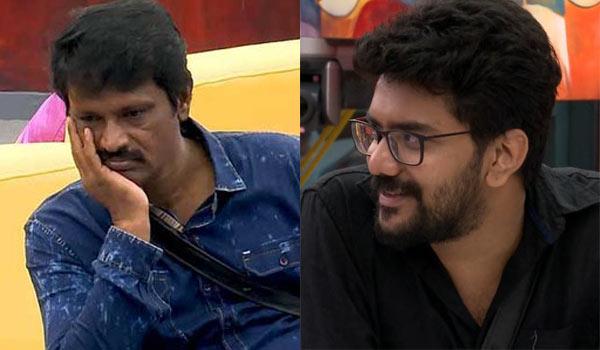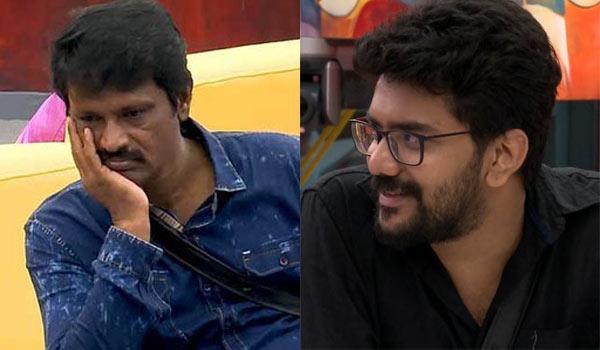 From the voting trends on Day 5, Cheran continues to take the last spot and Sherin is consistently trailing. The outcome of this elimination analysis proves one thing – Sherin and Cheran are the definite weak-links for this elimination.
Will Vanitha Indirectly Save Sherin or Is Too Late?
Vanitha's recent target is Sherin and Tharshan. As Vanitha calls their relationship 'an affair', all hell breaks loose. Vanitha manages to emotionally break Sherin which is also happening at the right time. Sherin is the most likely contestant to be nominated this week. With Sakshi by her side, Sherin seemed to have a new ray of hope until Vanitha triggered her plot. However, will the audience sympathize for Sherin and save her this week or is it too late? Considering just one more day of voting at stake and Vanitha's fury, it would be interesting to see how things shape up.
Sherin still considers Vanitha as her friend and stated to Tharshan that her words hurt more because she was her friend.
Sherin vs Cheran – Who Will Survive?
In terms of cumulative audience voting reports for the sixth elimination in Bigg Boss Tamil 3, the fight is evidently between Cheran and Sherin. In terms of TRPs, Cheran is good for the show and Sherin is been a little off in her task performances too. Her only hold in the house seems to be Tharshan and Vanitha targeted the story at the right time.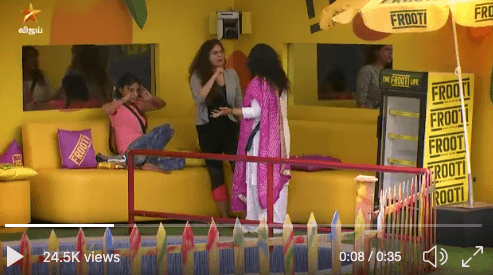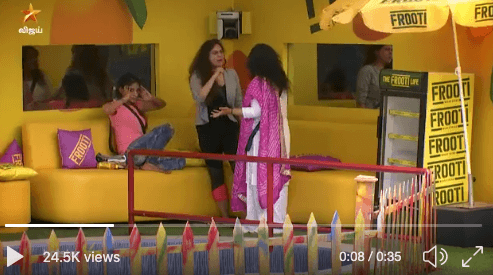 Sakshi mentioned that the Tharshan and Sherin relationship saga is seen positively from the audience perspective and this is likely the trigger for Vanitha taking action.
Kavin fans can be happy at the moment. However, with Sakshi's entry and Vanitha's fury against Kavin and Losliya the future looks bleak for Kavin.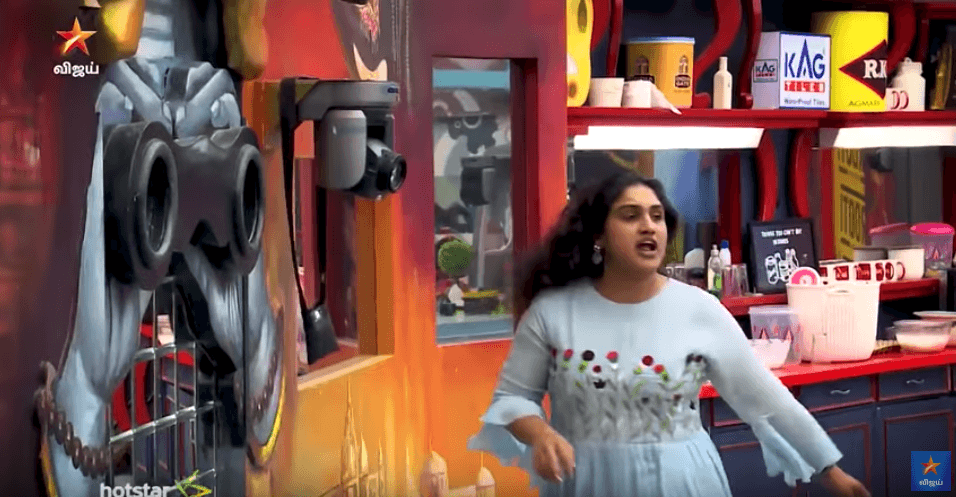 While one section of the audience believes he is genuine, there is another section of the audience which is tired of the Kavin and Losliya drama. The 'Losliya Army' is dying as we speak. Her support base is shrinking by the day as she is not taking a stand for things.




This week's elimination in Bigg Boss Tamil 3 is likely to be one of the most interesting ones in the 74 days of Bigg Boss Tamil 3 so far.
Bigg Boss 3 Tamil Vote Online
To save your favorite Tamil Bigg Boss Contestant this week, give a missed call to the below mentioned mobile numbers:
| | | | |
| --- | --- | --- | --- |
| Contestant Name | Profession | Status | Missed Call Number |
| Vote For Losliya | Srilankan Newsreader | In House | 836 7796 805 |
| Vote For Cheran | Director | In House | 836 7796 802 |
| Vote For Fathima Babu | Actress | Eliminated | 836 7796 803 |
| Vote For Kavin Raj | Actress | In House | 836 7796 804 |
| Vote For Abhirami Venkatachalam | Actor | Eliminated | 836 7796 801 |
| Vote For Madhumitha | Actress | In House | 836 7796 806 |
| Vote For Saravanan | Actor | In House | 836 7796 812 |
| Vote For Vanitha Vijay Kumar | Actress | Eliminated | 836 7796 817 |
| Vote For Sherin Shringar | Actress | In House | 8367796813 |
| Vote For Sakshi Agarwal | Model and Actress | In House | 836 7796 810 |
| Vote For Mohan Vaidhya | Singer | Eliminated | 836 7796 807 |
| Vote For Saravanan | Actor | In House | 836 7796 812 |
| Vote For Sandy | Choreographer | In House | 8367796811 |
| Vote For Mugen Rao | Singer and actor | In House | 8367796808 |
| Vote For Reshma Pasupuleti | Model and actress | In House | 836 7796 809 |
| Vote For Meera Mithun | Actress | Eliminated | 836 7796 816 |
Who do you think will get eliminated this week? Let us know in the comments below.