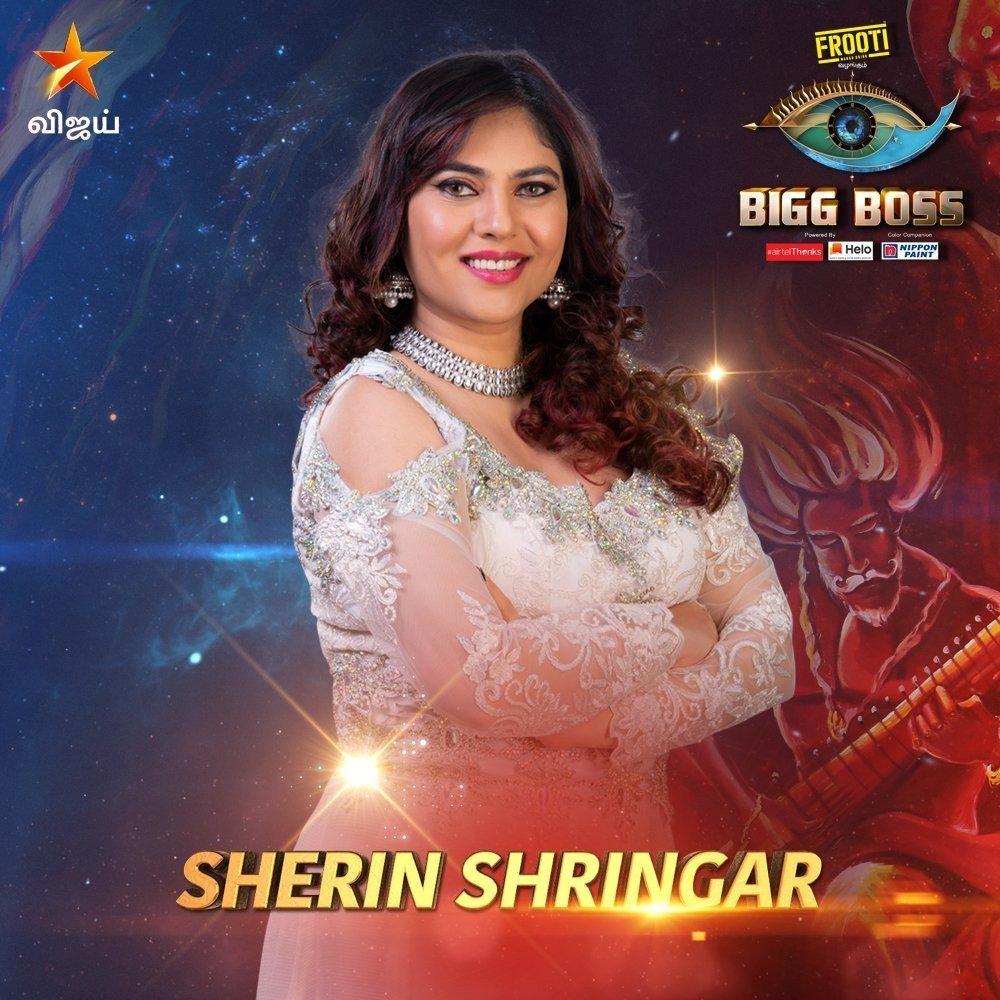 Bigg Boss Tamil 3 completed 89 days this week and the show is setup for some sensational twists in the coming days. The upcoming days in Bigg Boss Tamil 3 will be gripping as the #Tickettofinale tasks will conclude. Mugen leads the ticket to finale task leaderboard while Kavin and Losliya trail. Vanitha's eviction is likely to reduce the amount of controversies. Last week was emotion filled with the near and dear ones of the existing contestants visited the house.
UPDATE – Sherin saved, who gets eliminated? Read here




Fathima Babu, Vanitha, Meera, Mohan Vaidya, Reshma, Sakshi, Madhumita, Abirami and Kasthuri are eliminated so far. Vanitha was the last elimination from the Bigg Boss house. However, Cheran was lucky enough to get the secret room opportunity and is back in the house.
This week's elimination nominations were Cheran, Sherin, Kavin and Losliya.
Bigg Boss Tamil 3 Audience Votes Count for the Tenth Elimination – Day 5 of Voting- (As of September 20th)
Kavin – 135225 votes
Cheran – 114262 votes
Losliya – 79515 votes
Sherin – 65261 votes
Bigg Boss Tamil 3 Audience Votes Share for the Tenth Elimination – Day 5 of Voting- (As of September 18th) According to The News Crunch Polls
Kavin – 33%
Cheran – 22%
Losliya – 24%
Sherin – 21%
Though major polling reports suggested a fight between Losliya and Sherin for the final spot, The News Crunch polls suggest a fight between Cheran and Sherin. Cheran's inability to fight with the young guns in physical tasks might be the reason for the fall.
Who is Your Favorite Contestant This Week? Save them from elimination!!
According to the voting results on Day 2, Sherin is trailing as expected. However, these are early trends which is subjected to change over the week. Losliya Army needs to step up to save their queen this week. The gap between Sherin and Losliya is reducing. Their performances in the tasks will play a crucial role in the upcoming days.
Losliya Vs Sherin : Who Will Win the Elimination Battle?
Last week, it was Sherin vs Vanitha. Sherin emerged successful, thanks to Vanitha's highly negative image. However, this week Sherin is in sheer danger as Losliya has considerable fan following. However, this week's audience voting counts will also be dependant on the performances of the contestants in the 'Road to Finale' tasks.
Though Losliya is determined to win the game, Sherin is a better player when it comes to her. It will be interesting to see if Losliya's performances will save her from elimination this week. Cheran's inability to fight is a blessing in disguise for Losliya.
Who will be eliminated this week in Bigg Boss Tamil 3? Let us know in the comments below.