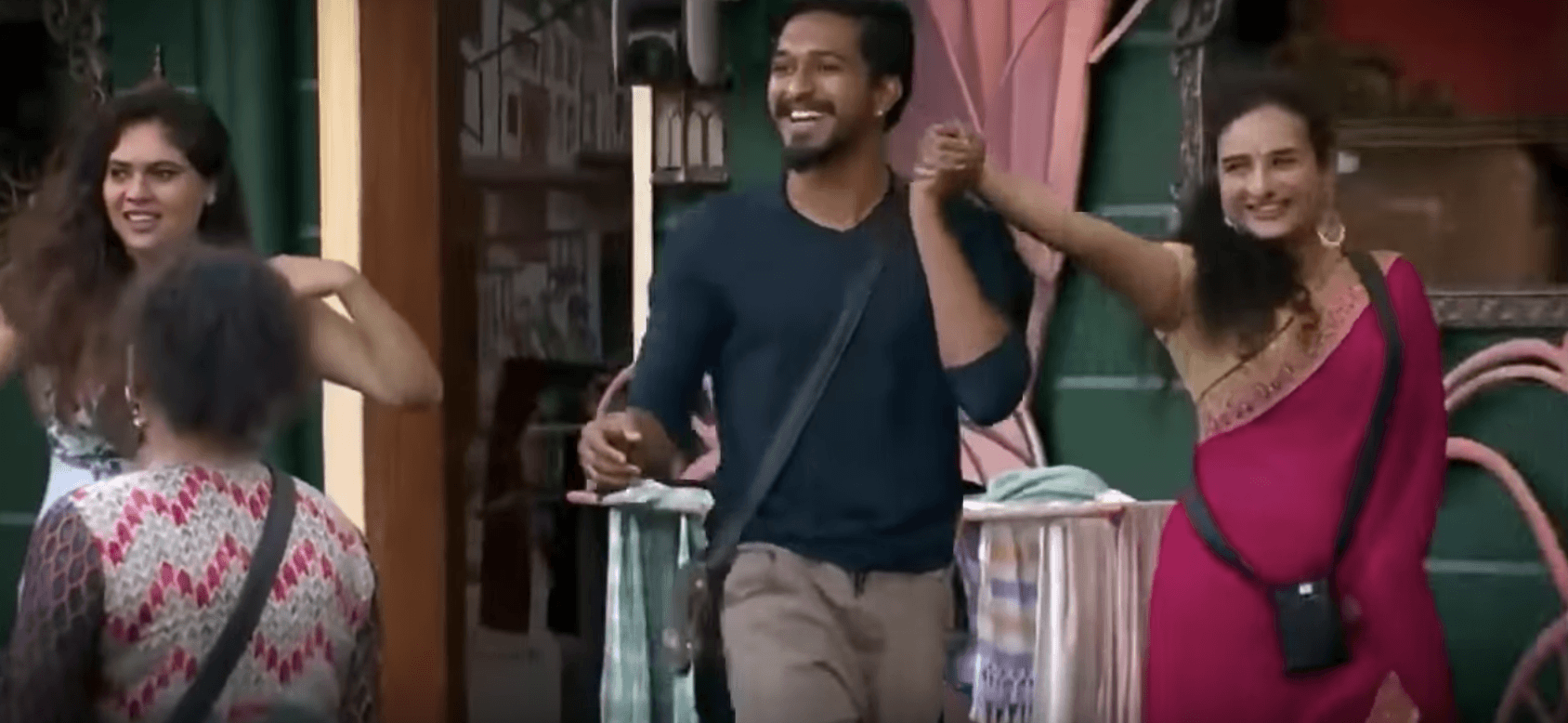 Bigg Boss Tamil 3 enters its 100th day today. With less than a week left for the closure of Bigg Boss tamil 3, the fight for the title gets intense and fierce. The finals consists of two male and two female contestants.
Sandy, Mugen, Sherin and Losliya are the finalists of Bigg Boss Tamil 3. While the audience are disappointed with Tharshan's eviction, huge reponsibilities rest on the shoulders of Mugen and Sandy.
Who is A Better Contestant in Bigg Boss Tamil 3 – Mugen or Sandy?
Audience Fan Following
Mugen has been a classic contestant right from the beginning. He has lived upto the expectations of his fans from his homeland, Malaysia. Mugen has rarely been a part of the eliminations nominations and even when he was nominated he was never in danger. This reflects his image among the audience outside.
Sandy, on the other hand has been a mass favorite in this season of Bigg Boss Tamil 3. Sandy has been a very jovial and equally emotional character which struck the right chord with the audience. Sandy is also a hot favorite among the audience. He has a massive following of audience from home and abroad.
Talent 
People inside and outside the house often advised Mugen to show his real capabilities and talents. Mugen is a very enterprising person. His ability to sing and compose songs has created a separate fan base for him which is encouraging to see. Mugen is capable of being a capable model as well.
Sandy is a talented dancer and the world knows about it. He also has a great sense of humor which works well in a show like Bigg Boss. His ability to make up comical stories like 'Power Paati' has been one of his bright spots in this season. On a lighter note, his cooking skills don't count under his list of talents.
Tasks and Physical Strength
There is no doubt that Mugen is the toughest among all Bigg Boss Tamil 3 contestants. He was the winner of the ticket of finale tasks which required mental strength and endurance at its peak. Mugen survived it and did his best in all tasks.
Sandy is probably a step below Mugen when it came to tasks but he is not far away either. Sandy gave his best in all the tasks and was the elder one among the lot when compared to Tharshan and Mugen. It was enlightening to see how Sandy was determined and never gave up.
Final Verdict – Vote Now – Mugen vs Sandy – Who Will Win Bigg Boss Tamil 3?
Mugen and Sandy are equally positioned so far. It is a tough choice for the audience to make. Which one of the two will walk away with the title this year? Vote now.
Who is A Better Contestant? Who Will Win Bigg Boss Tamil 3?