Day 95 of Bigg Boss Tamil 3 witnessed a shocking twist. Kavin's decision to walk out by accepted Bigg Boss' offer of INR 5 Lakhs was shocking to the contestants and audience.
Kavin's game has not been up to everyone's expectations at any point of time. Though he portrayed himself as a genuine voice in the Bigg Boss Tamil 3 house, he did not prove his worth to the audience.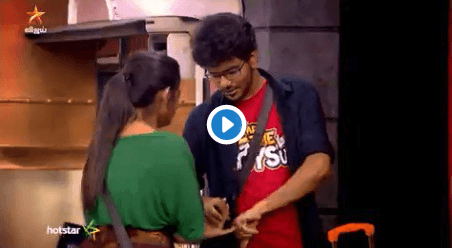 Kavin has been consistently nominated for eliminations time and again. Though the contestants have been against Kavin at every point of this season, the audience have saved Kavin time and again.
However, Kavin took a decision which shattered their dreams. The better way to show gratitude to the audience who helped him stay in the house for so long would have been to fight hard till the end. However, Kavin chose to play a selfish game and lived up to his name.
Did Kavin Betray the Audience By Walking Out? Vote Below
Did Kavin Betray His Fans By Walking Out?