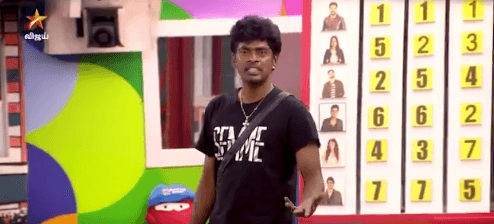 Bigg Boss Tamil 3 has come to an end. Mugen Rao was awarded the title winner prize of Bigg Boss Tamil 3. Popular cine choreographer, Sandy was declared the runner up. Sandy was loved by the audience for his entertaining attitude and humor sense.
By profession, Sandy is a professional dancer. Sandy's fan base increased greatly during his tenure in Bigg Boss Tamil 3.
In a recent viral video, Sandy performed the trending 'Kiki Challenge'. Though the video is not taken from a recent time, it is trending on social media. Sandy is wearing a lungi in the video and walking on the pavement in a funny way. The video is making a hilarious wave on Twitter and other social media platforms.
In another video, Sandy conveyed his sincere gratitude and felt blessed to receive such tremendous love and support.
https://twitter.com/CheckOutJohnny1/status/1181944447874953221