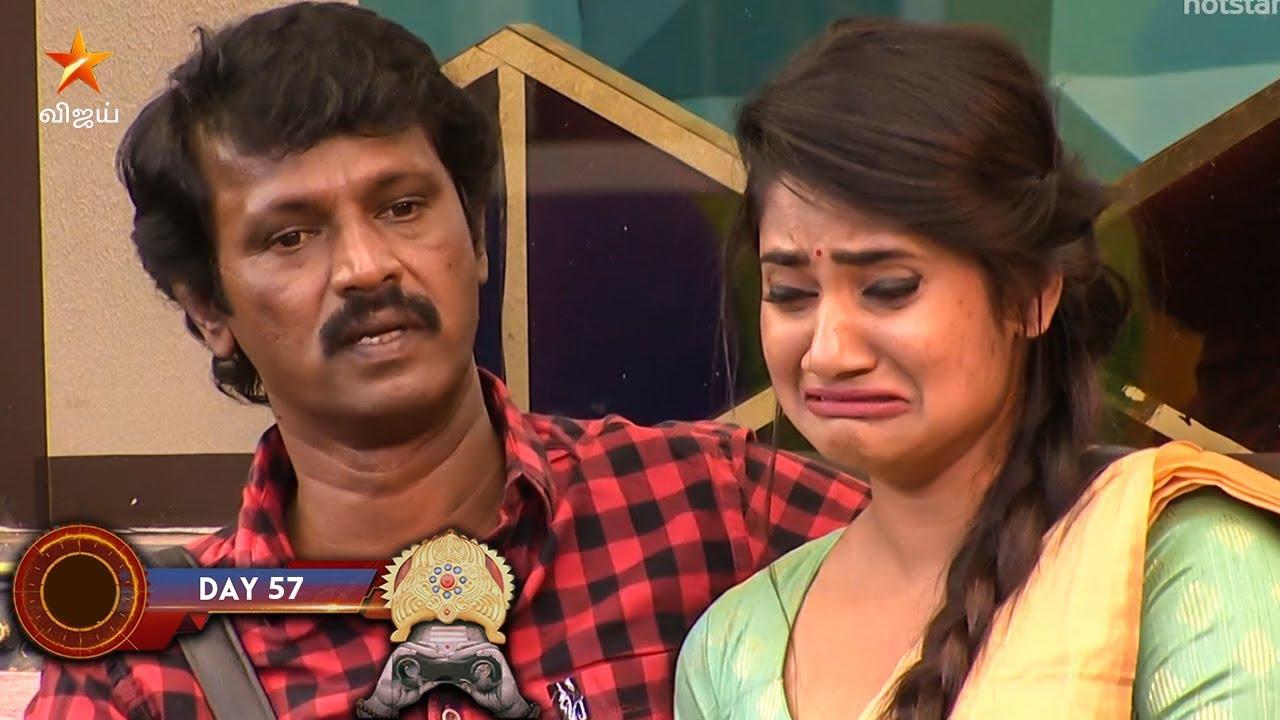 The first video promo of Bigg Boss Tamil 3 is out where we can see Losliya nominating Cheran for elimination. On Day 56 of Bigg Boss Cheran was consoling Losliya as she was crying uncontrollably due to Abirami's elimination. But on the same night we were shown with Kavin sharing some abusive information about Cheran to Losliya. Was this the reason for her to nominate Cheran, does this mean she is dumping her father-daughter relationship with Cheran over her love for Kavin? In the promo video she was seen saying that Cheran not intervening in last week issue between Madhu and her was the main reason for her to nominate him. She still referes Cheran as "Cheran Appa". We are not sure who the other person she nominated for elimination though. Is this a wise move from Losliya?




Cheran backstabbed by Losliya
We are shown in the promo that Cheran was telling others Losliya will never nominate him whatever the reasons maybe, hence this maybe a shock to him when it gets finally revealed. Will Cheran be the next person to leave Bigg Boss house?
Father-daughter affection was loved by all in the Bigg Boss Season 3 show. In the wake of the riots in the Bigg Boss house over the past few days, the relationship has cracked.
The Bigg Boss house has been in a bad state for the past week due to the Kasturi Wildcard, Vanitha's re-entry, Abhirami-Mukhen unilateral love affair, Madhumita's male / female discrimination, and the self-harming event. Due to this, there is a crack in the father-daughter relationship between Cheran and Losliya.
In this case, Madhumita was expelled for violating the Bigg Boss rule, followed by the weekly nomination of Abirami by a low vote of the people.
Who else does Losliya Nominate?
We were only shown that she is nominating Cheran as the 2nd nominee, Is Vanitha or Kasthuri her first nominee? We believe it might be Kasthuri as she was the one going against Kavin by pointing out his playboy attitude. Let's wait for today's episode.
Following this, the first promo video for the nomination process for this week has been released. In this promo, Laslia nominated Cheran's father in the Confession Room. Losliya, who was once a supporter of Cheran appa, said she would not nominate her father at any time.
No matter how much the father and daughter disagree, there is hope that the affection will never fail. However, let's wait and see what happens in this nomination this week.