Bigg Boss Tamil 3 enters its final weekend. The season has been a gripping one at times and lost its charm at times too. However, the blend of drama, chaos, controversy, fights and romance which makes up a season of Bigg Boss was all evident.
The suspense among the audience is increasing by the minute as they wish to see their favorite contestant win the Bigg Boss Tamil 3 title.
Sandy, Mugen, Sherin and Losliya are the finalists of Bigg Boss Tamil 3.
All the four finalists have a fantastic fan following and a huge support base. Of course, that is the primary reason they are in the finals.
Mugen is the Title Winner Of Bigg Boss Tamil 3 – The News Crunch Get Its Right!
The polling reports of The News Crunch predicted Mugen is the title winner of Bigg Boss 3. Mugen Rao seems to be people's choice as winner of Bigg Boss 3 Title. We have seen various unofficial polls and have analysed online trending including polls in Twitter where Mugen seem to be the sole person leading the votes. Mugen's win is partly due to Tharshan's exit as Tharshan was people's favourite and with him getting evicted last week Mugen remains strong contender of BB 3 Title.
Sandy is the First Runner Up of Bigg Boss Tamil 3?
Sandy has made a massive impact in this season of Bigg Boss Tamil. Sandy is a major camera attraction and has a massive audience following. His sense of humor and witty jokes have added to the success of Bigg Boss Tamil 3.
Right from the beginning Sandy played a very safe game. He distanced himself from major controversies and made his presence felt when friendship mattered and when emotions took over.
His love for his daughter and family created a huge positive image for his character. There is not a single contestant in the house who might accuse Sandy of not being genuine or a tough player.
Sandy was a threat to a majority of the contestants like Cheran who wished to make it to the finale. Sandy stuck to his ideals during nominations and gave his best during the enduring tasks as well.
Losliya is the Second Runner Up of Bigg Boss Tamil 3?
Losliya was a tough competitor towards the end. The fans of Kavin tried their best to push the Sri Lankan sensation to the next level. However, Losliya's army did not fail her much too. The finalist from Sri Lanka had a huge fan base. Losliya and Kavin's love saga was adored by the audience.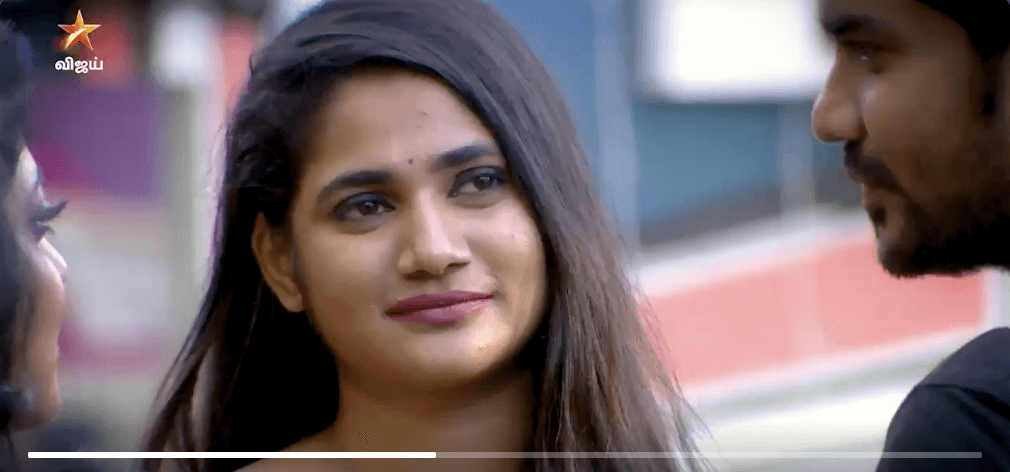 Sherin is the Third Runner Up of Bigg Boss Tamil 3?
Sherin made a stunning entry in the Bigg Boss Tamil 3 finals. It was expected that Tharshan would make it into the finals. However, his shocking eviction made way for Sherin into the finals. Sherin has been a very friendly face in the house. Her performance in the ticket to finale tasks was commendable as well.
Other Awards in Bigg Boss Tamil 3
The other awards which are likely to be presented in this season are:-
Game Changer: Kavin
Guts Award: Vanitha
Discipline Award: Cheran
Best Buddy: Sherin
All Rounder: Tharshan