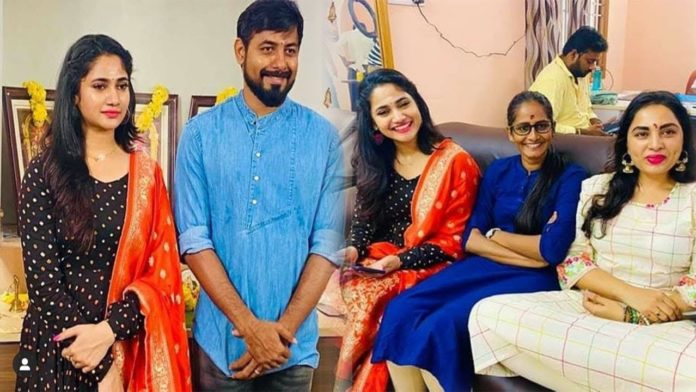 Bigg Boss Tamil 4 concludes on an enthusiastic note. After 106 days of uncompromised drama, fights, and entertainment, the fourth season of Bigg Boss Tamil was fantastic. Aari Arjuna emerged as the deserving winner among the five finalists who fought their way this season. Several ex-contestants and evicted contests of this season supported Aari Arjuna.
However, among these famous celebrities, the noted finalist of the previous season, Losliya Mariyanesan tweeted in favor of Aari. Losliya was a strong contestant from the third season of Bigg Boss Tamil with a huge fan following. Losliya's Sri Lankan origin did not deter her from becoming a famous heartthrob among the Tamil audience.
Losliya's latest tweet brought cheer to Aari's fans. Losliya was impressed with Aari's character and hence, she spoke in favor of the winner. Losliya was watching the 'Grand finale' of Bigg Boss Tamil 4 with keen interest. From her series of tweets, it was evident that Losliya is a hardcore Aari fan. She is excited to see Aari Arjuna winning the trophy.
Losliya stated that Aari is an inspiration and a trendsetter. However, her claims were opposed by Balaji's fans. The audience claimed if Aari was in season 3, he would've been against the 'groupism' of Kavin, Mugen, Tharshan, Sandy and Losliya. Hence, her support for Aari is questionable.
Aari and Losliya are going to act in a movie and the details will be announced soon.
#Aari — A Inspiration for many Masters in #BiggBossTamil#AariArjunan – Trendsetter 🔥#BiggBoss4Tamil #BiggBossTamil4

— Losliya (@Losliyaofficial) January 16, 2021
ஆரம்பிக்கலாங்களா 😎#AariMadeHistory 🔥🔥🔥#BiggBossTamil #BiggBoss4Tamil

— Losliya (@Losliyaofficial) January 17, 2021
மத்தவங்கள Impress பண்ண வாழகூடாது . மத்தவங்க நம்பள பார்த்து inspire ஆகனும் !
That's #Aari bro… The real hero…#AariArjunan #BiggBossTamil #BiggBoss4Tamil

— Losliya (@Losliyaofficial) January 17, 2021
Keep Tweeting Dear #Aariyans 🌟

We are on the Final Hour #AariArjunan 🔥🔥🔥#BiggBossTamil #BiggBoss4Tamil

— Losliya (@Losliyaofficial) January 17, 2021