Bigg Boss Tamil 3 completed 91 days this week and the show is setup for some sensational twists in the coming days. The upcoming days in Bigg Boss Tamil 3 will be gripping as the #Tickettofinale tasks will conclude. Mugen leads the ticket to finale task leaderboard while Kavin and Losliya trail. Vanitha's eviction is likely to reduce the amount of controversies. Last week was emotion filled with the near and dear ones of the existing contestants visited the house.
UPDATE – Sherin saved, who gets eliminated? Read here




Fathima Babu, Vanitha, Meera, Mohan Vaidya, Reshma, Sakshi, Madhumita, Abirami and Kasthuri are eliminated so far. Vanitha was the last elimination from the Bigg Boss house. However, Cheran was lucky enough to get the secret room opportunity and is back in the house.
This week's elimination nominations were Cheran, Sherin, Kavin and Losliya.
Bigg Boss Tamil 3 Audience Votes Count for the Tenth Elimination – Day 6 of Voting- (As of September 22nd)
Kavin – 175262 votes
Cheran – 150320 votes
Losliya – 110216 votes
Sherin – 95985 votes
Major Polling Reports suggest Sherin in the bottom. However, a few reports suggest elimination for Kavin and Losliya as well.
Sherin Proved Her Toughness In the Beginning and Towards the End!
Sherin will be remembered in Bigg Boss Tamil 3 for a reason. She was the only contestant to have equal connections with all the other contestants. There wasn't a single contestant in the house who was against Sherin or wanted her out of the house.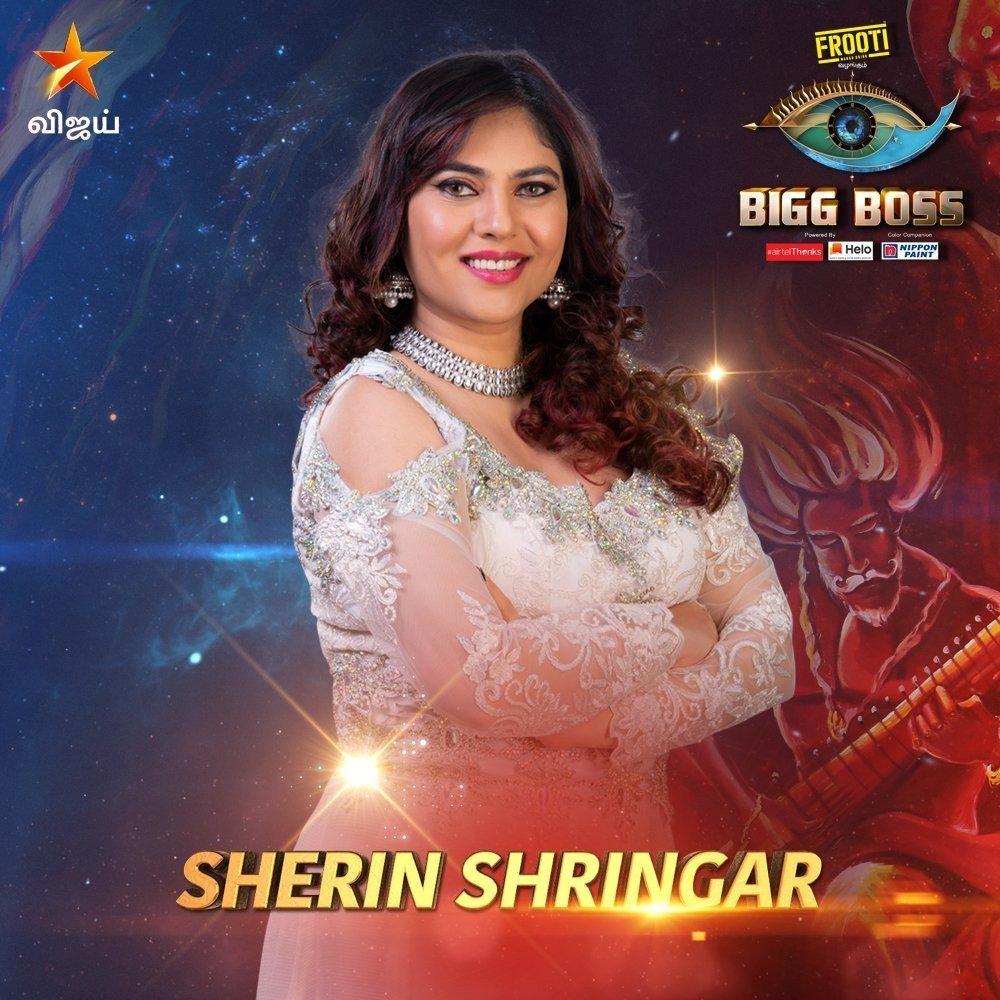 More often than not, Sherin is been the victim of the Boys' group's unity. How many times have we heard Sandy or Kavin nominating Sherin without any valid reasons? Sherin can leave the house with chin up for one more reason. She was a fighter when it came to tasks. Sherin did not give up easily and was among the top three contestants in the ticket to finale leaderboard.
Do you think Sherin deserved to be evicted this week? Let us know in the comments below.