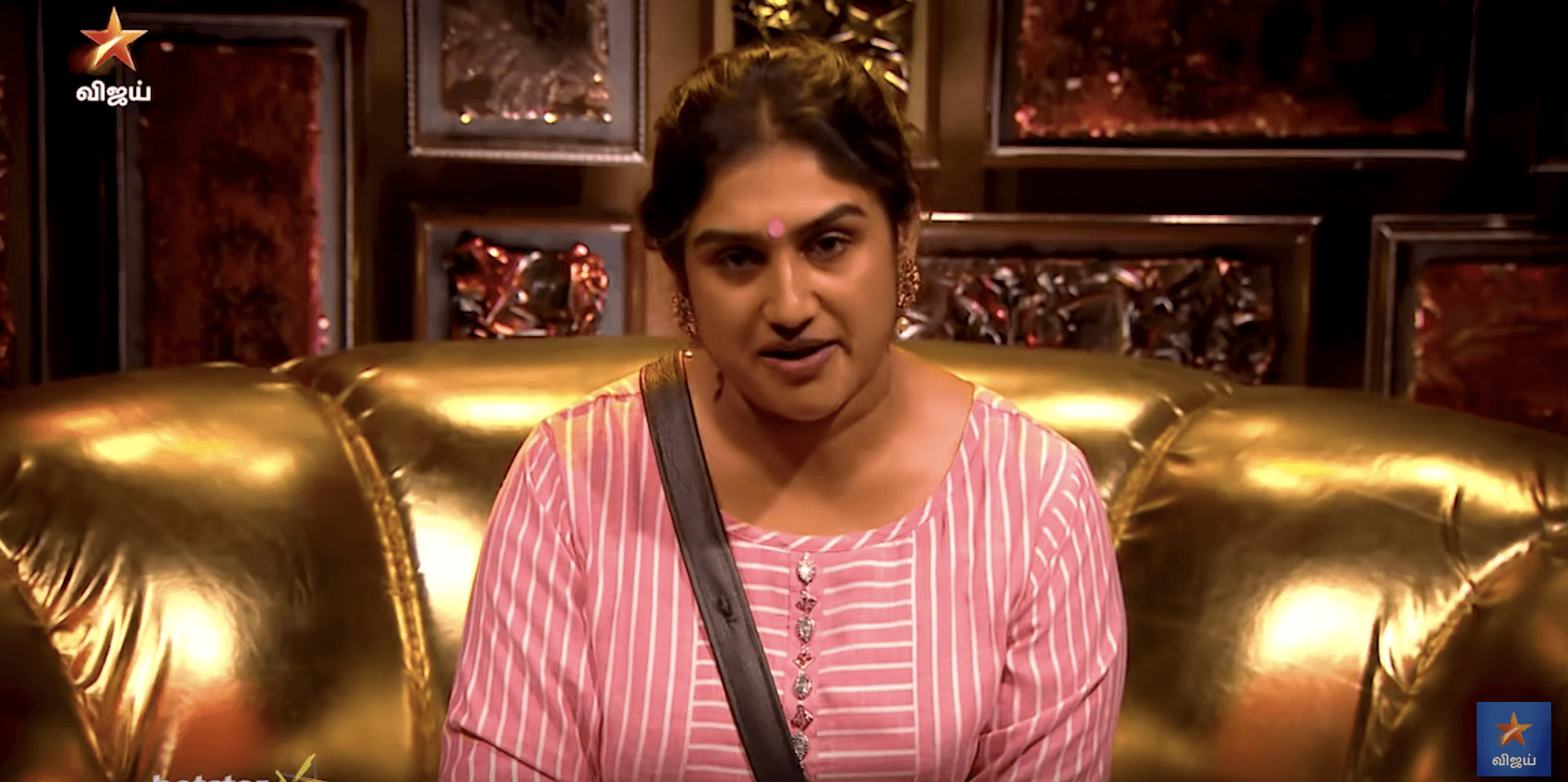 Bigg Boss Tamil 3 enters its 84th day today. This season has had its highs and lows with respect the controversies, drama, love, heartbreaks and fights. In addition to this, weekend episodes are spiced up by the presence of the host, Kamal Hassan.
Bigg Boss Tamil 3 has its final eight contestants in the house and one of them will be eliminated this week. Last week, Cheran was eliminated and sent to the secret room. However, Cheran returned to the house earlier this week.




Sherin, Vanitha, Tharshan, Sandy and Kavin are the nominations for eliminations this week. While Sandy and Mugen were completely safe from Day 1, the audience were divided over Kavin's existence in the house. Especially after the day Losliya's father entered the house, audience have been divided over Kavin's game plan. They were visibly disappointed that he did not show interest in the game and sacrificed his game for others.
Sherin vs Vanitha Battle Comes to an End!
However, the battle for eliminations this week is between Sherin and Vanitha. Right from day 1, Sherin and Vanitha shared the bottom of the audience vote results table but Vanitha was always the last.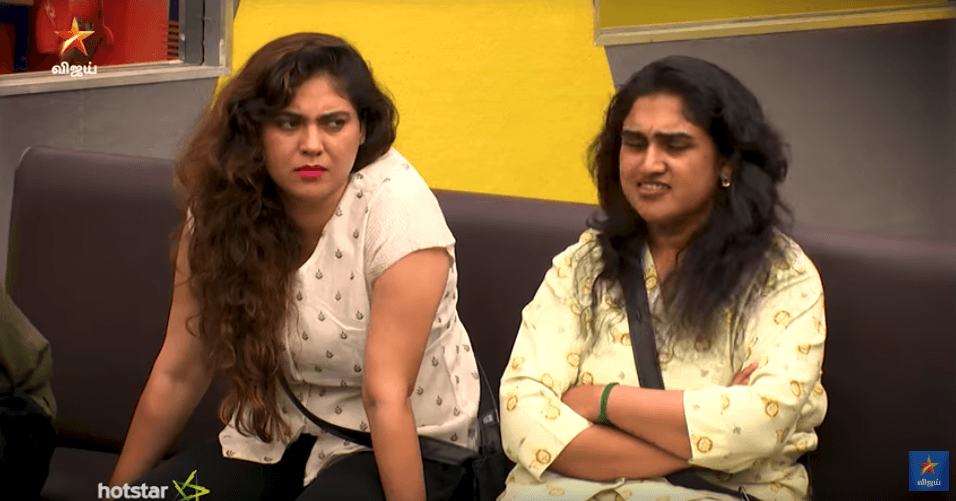 Bigg Boss Tamil 3 Elimination Vote Results – Final Day of Voting for Seventh Elimination as of September 15th 
Kavin – 326202 votes
Tharshan – 301252 votes
Sandy – 310259 votes
Sherin – 226524 votes
Vanitha –  198526 votes
According to the News Crunch poll results, Vanitha is the least popular contestant this week. Also, the elimination vote results of major reporting sites point towards Vanitha's elimination this week.
Did The Audience See a Different Vanitha This Week?
Vanitha's reentry brought a lot of questions in the mind of the audience. After being evicted for the first time she gained a wild card entry into the house. She managed to execute her plots in the right manner and target contestants as per her plan. However, she failed to win the hearts of the audience.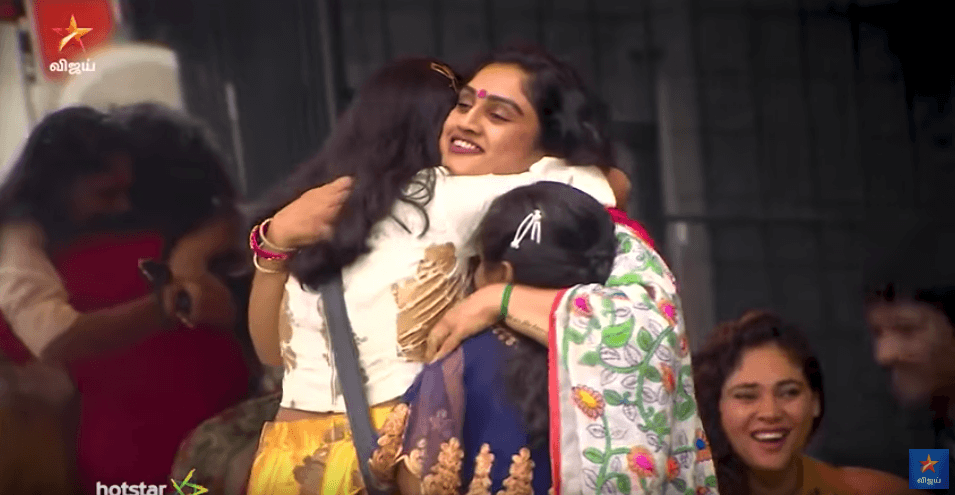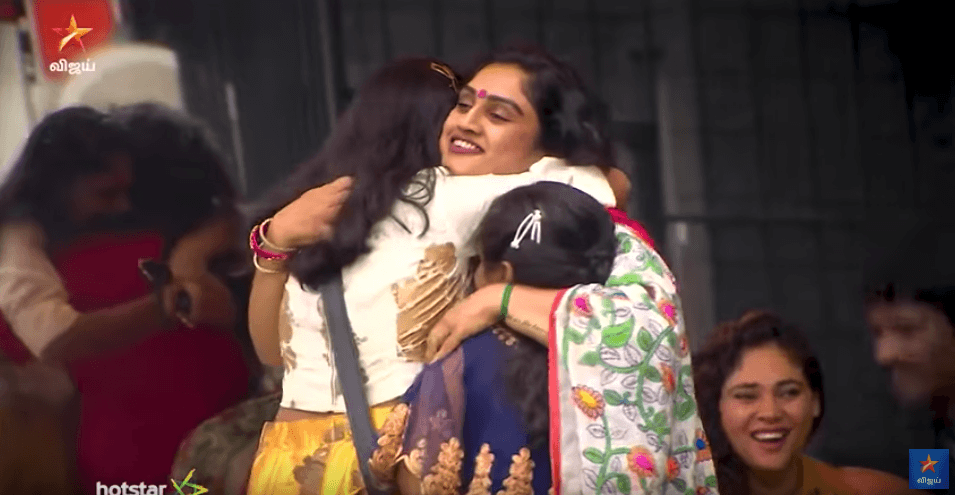 Vanitha's reentry was a big boost to the TRPs of this season's Bigg Boss Tamil. She ensured the controversies kept the audience at their edge of the seats.
However, when she was exposed to the first elimination nominations after her reentry the contestants and audience wanted her out.
During the last week, Vanitha appeared to be calmer and more matured in her outlook when compared to the previous days which was pointed out by Kamal as well.
It is so near yet so far for Vanitha in this season of Bigg Boss Tamil 3.
Let us know your comments on Vanitha below.