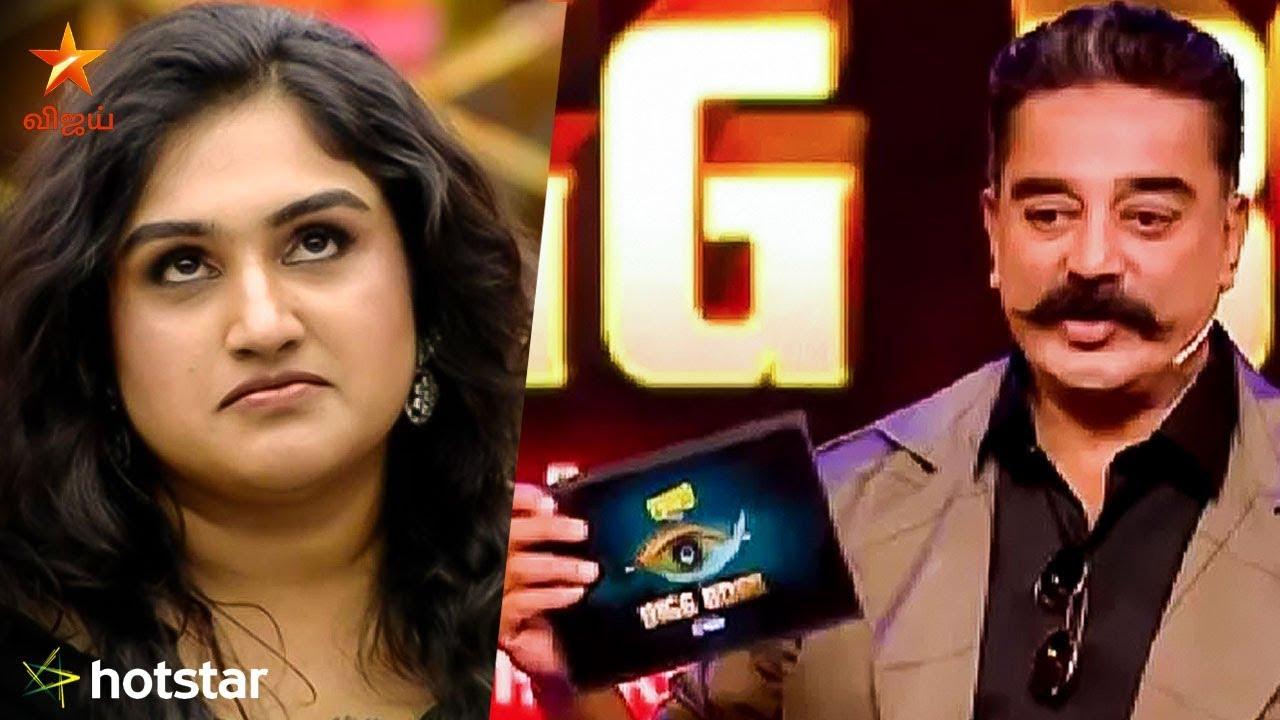 Bigg Boss Tamil Season 3 has been hitting the right chord with the audience who expect a touch of drama, controversy and romance inside the house. While Fathima Babu was the first to be evicted from the Bigg Boss house, Saravanan, Mohan Vaidya, Meera Mithun, Vanitha Vijayakumar and Madhumita are in line for elimination this week.
According to reports, Mohan Vaidya was touted to be leaving the house but The News Crunch has received latest updates regarding the second elimination of Bigg Boss Tamil which is going to be Vanitha Vijayakumar.
Vanitha's Eviction – A Blessing in Disguise for The Fans!
Right from the introduction of Vanitha in the Bigg Boss house, her attitude and dominance has been appalling. She was not in good terms with most of the members in the house which frustrated the audience in a very big way.
Vanitha has also been a TRP booster for this edition of Bigg Boss Tamil which is hosted by Kamal Haasan. Vanitha was reportedly going to arrested by Police from the house for her alleged involvement in kidnapping her own daughter Jovita from her ex-husband Anand Rajan. Vanitha got a divorce from Anand Rajan about a year ago. Her latest controversy was with her statement where she called choreographer Robert as her husband.
Though Vanitha's eviction comes early in this edition of Bigg Boss Tamil, she has got immense coverage in these initial few weeks inside the house.