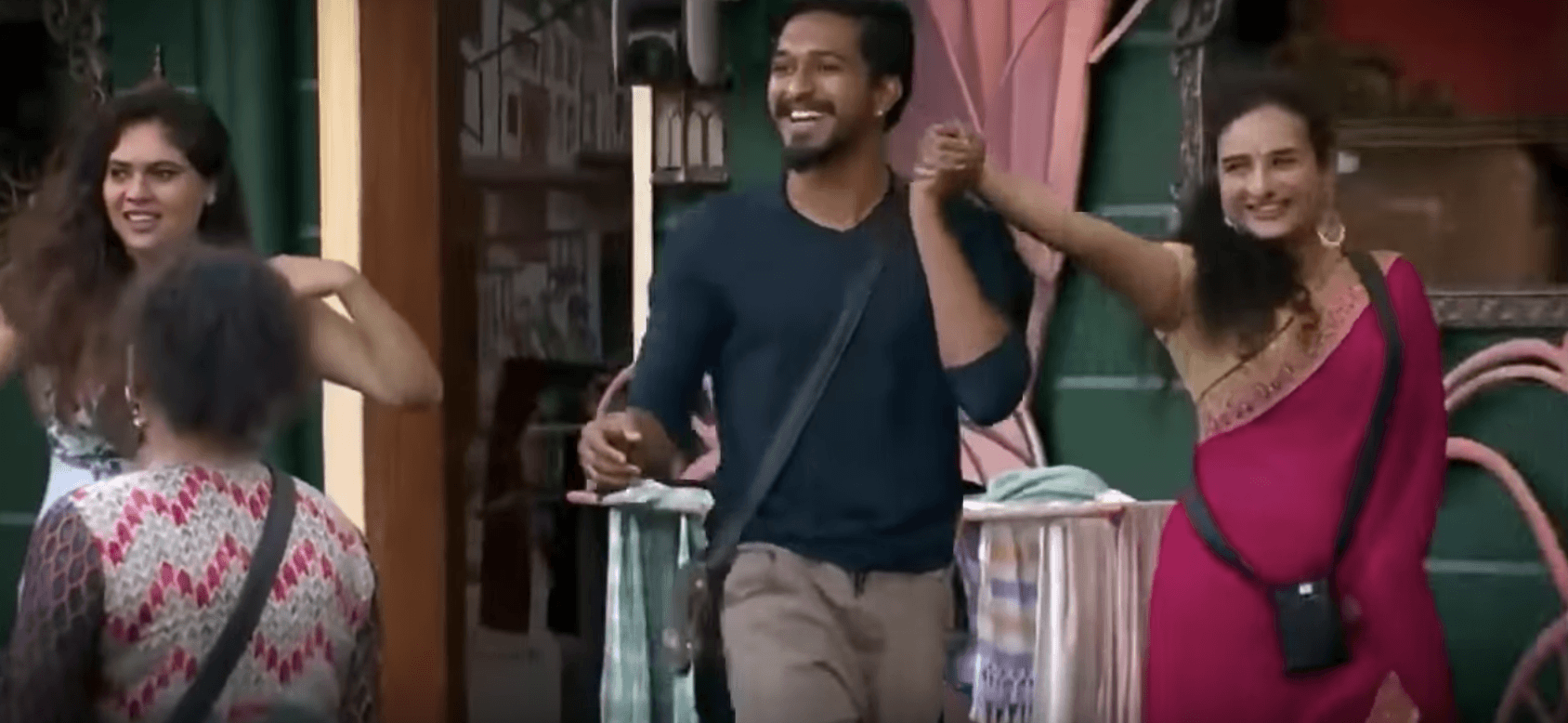 Bigg Boss Tamil 3 is having an eventful week, thanks to the ticket to finale tasks. Contestants are battling it out in every task at hand. Fan bases are also fighting against each when it comes to the manner in which each contestant wins the task. In fact, the thickest of friends, Tharshan and Kavin had an argument related to the thermocol sacks in a bag task. Tharshan was unhappy with the way Kavin was playing. This shows how intense the competition is getting in the closing days of Bigg Boss Tamil 3.




What Was the Latest Task for the Ticket to Finale?
As the contestants braved their way through the night to save their golden eggs, Bigg Boss halted the task for sometime. The contestants heaved a sigh of relief and grabbed some rest. However, towards the latter half of the day, Bigg Boss announced another physical task. Contestants had to gather as much yellow and white balls as possible in their basket or throw red balls in the other contestants baskets to reduce their points.
The task saw a lot of fights and tussles. Sandy unknowingly pushed Losliya down which irritated Kavin. Kavin went and checked on Losliya in the middle of the game which irked Sherin. A fight broke out between Kavin and Sherin. Sherin was at the second place before the task commenced and most of the contestants targeted her.
BIgg Boss Tamil 3 Ticket to FInale Tasks Points Table Leaderboard – September 20th 2019
Mugen – 36 points
Sandy – 32 points
Sherin – 30 points
Tharshan – 30 points
Cheran – 27 points
Losliya – 23 points
Kavin – 18 points
The real fight for the Ticket to finale is between Mugen, Sherin and Tharshan now as the Sandy is already out of the Golden egg task. However, the higher probability of winning the ticket is with Mugen for now.