Bigg Boss Tamil 3 had a pretty uneventful week with the village related tasks coming into the fray. It was a week filled predominantly with fun, frolic and minimal controversies. However, the weekend promises to be gripping considering the presence of the host, Kamal Hassan.
Vanitha Defeats Cheran and Mugen in the Captaincy Task
While the contestants await the eviction of Vanitha, the creator of controversies, a shocking twist – Vanitha becomes the captain of the house. As Cheran's tenure with captaincy came to an end this week, Cheran, Vanitha and Mugen were in the fray for captaincy this week. According to the contestants, the fake elimination nominations include Vanitha this week. As Vanitha won the captaincy task which was memory related, she sported a happy face. At the same time, she commented that she would happily leave the house if evicted this week.
Till now, Bigg Boss Tamil 3 has not seen a captain being eliminated and we are sure Vanitha knows that as well.
Fake Elimination Mindset and Kavin's Eviction News!
Also, it would be interesting to see how contestants prepare to face the elimination which isn't going to happen. According to the housemates, Kavin is likely to be eliminated this week as he obtained the maximum number of votes from the contestants. However, the audience are by his side and #WeStandByKavin was trending after rumours about his eviction this week. Kavin's mother is booked for a chit fund scam case and it is likely that Kavin might end up evicted in the same manner as Saravanan and Madhumita without any official mention of the reason for eviction.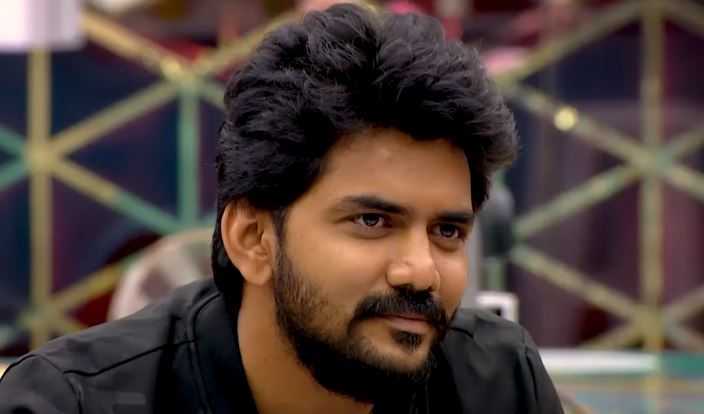 Kavin and Losliya Patch Up After As Their Relationship Was Hit By Turbulence
Kavin is the most disturbed contestant in Bigg Boss Tamil 3 this week. A reason for this could be his elimination nomination and also the Boys group indirectly sidelining him. All these happenings are indirectly affecting Kavin's behavior with Losliya which was evident over the last few episodes. This hurt Losliya in a big way and she broke down. However, Kavin is seen discussing things and trying to iron out issues with Losliya.
Will Kavin survive the weekend in Bigg Boss Tamil 3 ? Let us know in the comments below..