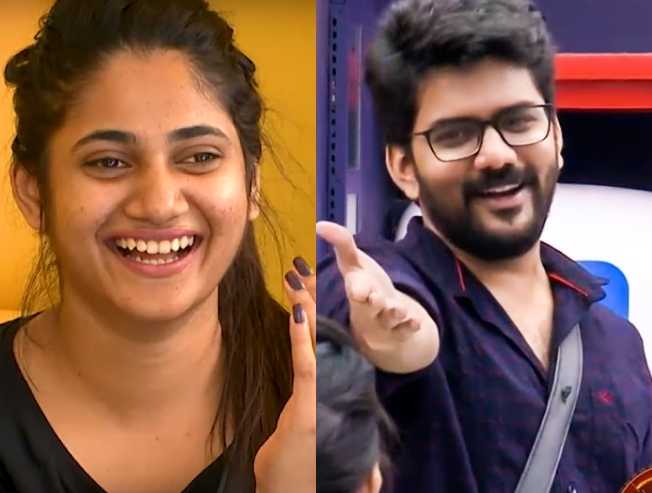 After a plethora of controversies, it is soothing to see some calmness in the Bigg Boss house in Bigg Boss Tamil Season 3. With less than 40 days remaining, the game is becoming complicated.
This week's elimination seems to be a very critical one in terms of the prospects of "The Boys" Group. If Tharshan or Sandy are eliminated this week, it will be game changing for Cheran and Losliya. Reports suggest the prospects of these two contestants are bright and they could end up winning the title this season.
Losliya – Kavin Relationship? Is it Real or Fake?
Considering the prospects at stake, a lot of speculations suggest Losliya's plot to use Cheran and Kavin to stay in the house. However, neither Cheran or Kavin might realize it before it is too late. Kavin is lost in love and the Bigg Boss Tamil 3 production team are eager to put them in spotlight. There are a lot of controversies circling around Bigg Boss Tamil 3 and the most recent one was the reason for Madhumita's eviction.
The highlighting of Kavin and Losliya's relationship could be a deliberate plot to change the audience's perspective about the current happenings in the house. While the audience are finding it hard to believe Losliya's integrity, Kavin is definitely losing it and looks madly in love with her.
#Day61 #Promo3 #பிக்பாஸ் இல்லத்தில் இன்று.. #BiggBossTamil – தினமும் இரவு 9:30 மணிக்கு உங்கள் விஜயில்.. #BiggBossTamil3 #VijayTelevision pic.twitter.com/UbMS8k0T4o

— Vijay Television (@vijaytelevision) August 23, 2019
The duo is keeping it low to avoid anyone taking advantage of their relationship. As Losliya mentioned to Cheran a few episodes ago, she genuinely likes Kavin and beyond that she will give this relationship a chance only outside the house.
Losliya and Kavin's romance, Losliya and Cheran's daughter – father affection is all good to watch. However, only time will tell if there is a mask which is to be removed from Losliya's pretty face.
Let us know what you think about Kavin and Losliya's relationship in the comments below..