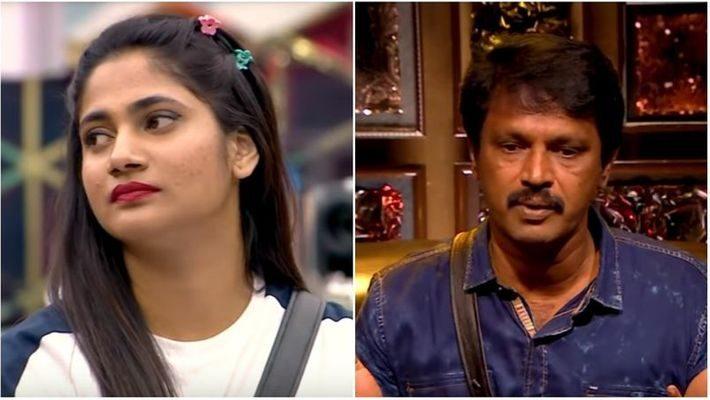 Over the last few days, Bigg Boss Tamil 3 is been swimming in an ocean of controversies. While majority of the audience blamed Vanitha's plot, Madhumita's wreckless talks, Losliya seems to be the biggest plotter in this season of Bigg Boss.
Losliya entered the house as a cute little doll with limited verbal involvement in any situations. Eventually, she stepped up her game as suggested by Cheran and the host, Kamal Hassan Losliya became more active in the house proceedings. Losliya's relationship saga with Kavin seems to be secretively continuing in the house. Reports suggest that Losliya is keeping it under the hood to avoid public controversies as witnessed by Mugen and Abirami.
Cheran – Losliya Bond is Real or Fake?
Over the period of time, Losliya and Cheran shared a very unique bond. In the past seasons in Bigg Boss, a lot of relationships of love, romance, brotherhood and friendship flourished and destroyed. However, Cheran and Losliya share a father-daughter relationship which was pleasing to see in the beginning. Considering the fact that Cheran has a real life daughter, he treated Losliya as a daughter inside the house and often related her to his daughter's stories.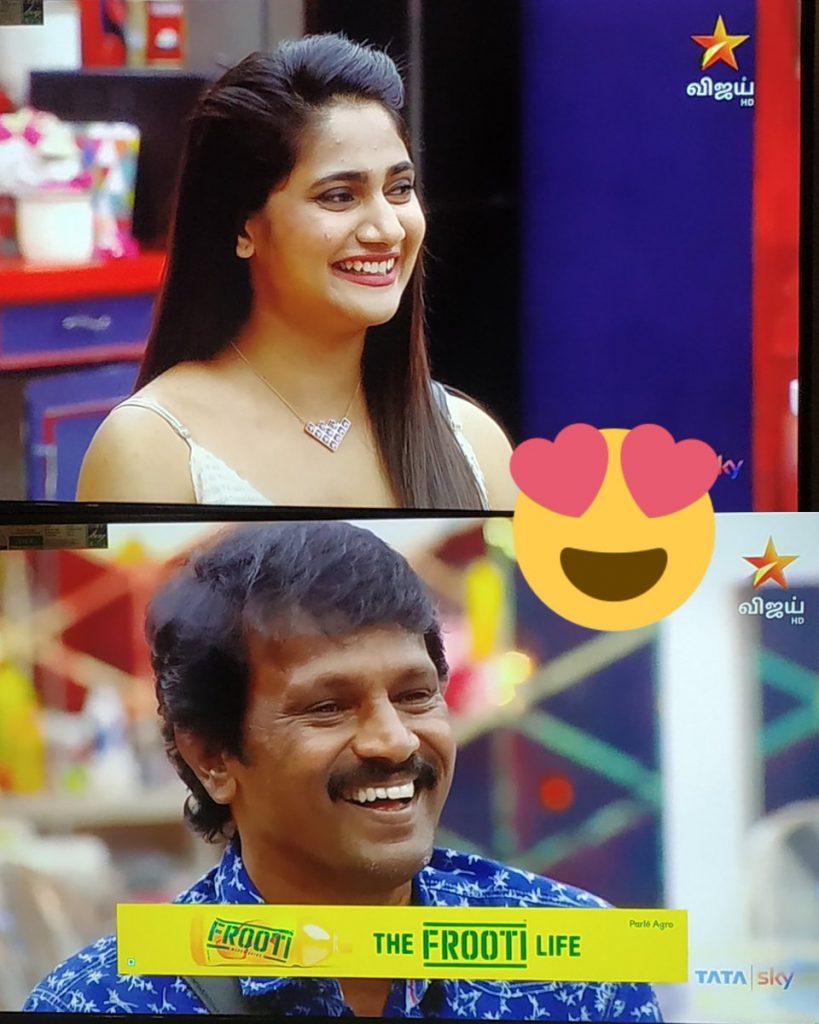 A brief pause in the relations saw Cheran being extremely hurt and the issue was brought up by Kamal Hassan during the weekend episode. Cheran expressed his disappointment while Losliya asked for some time to sort things out.
Post interaction with the host, Cheran and Losliya were quite emotional and discussed about the reasons for their break in relationship. Cheran and Losliya were both in tears and Cheran hugged Losliya at times too.
The entire scene was quite emotional but was definitely not real, according to the audience.
Losliya's Guilt is Acceptable? Why Did She Not Realize it Before Nominating Cheran?
The previous night's incident prepped up Cheran's confidence in Losliya. Even when Losliya entered the secret confession room, Cheran confidently conveyed to Kasthuri that Losliya will not nominate him. However, Losliya did the opposite!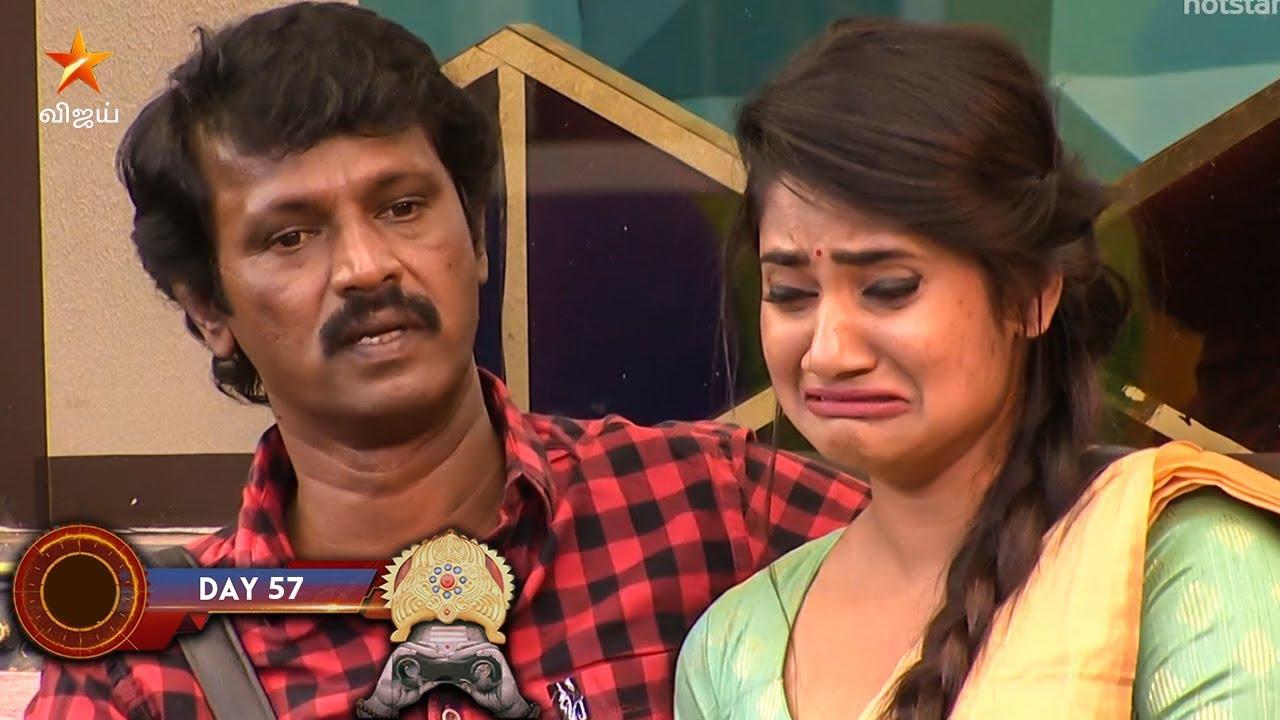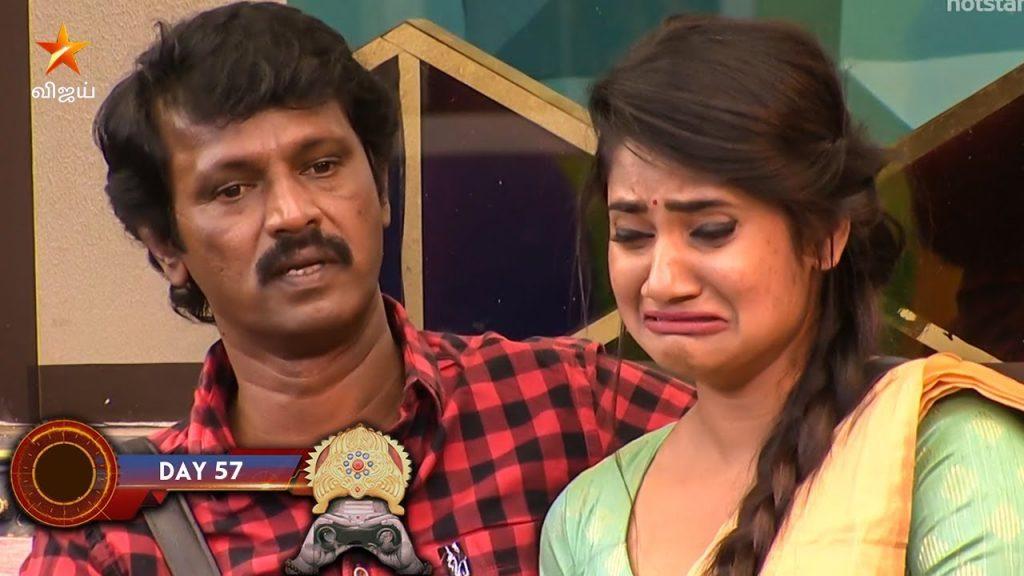 After nominating Cheran, Losliya is in tears while discussing the incident with Kavin and Tharshan. She expresses guilt and is inconsolable as Cheran stood up for her several times including the jail issue. Tharshan and Kavin try to console Losliya with little luck.
Unanswered Questions About Losliya!
Is Losliya trying to fool the audience with this emotional scene after nominating a man who was treating her like his daughter? Is this Losliya's way of stepping up her game? Is Losliya really this emotional or is she trying to win the hearts of the audience? Is Losliya being intimidated by Kavin as he was visibly uncomfortable with Cheran's bond with Losliya? Will the 'Losliya Army' continue to save her in spite of her back-stab?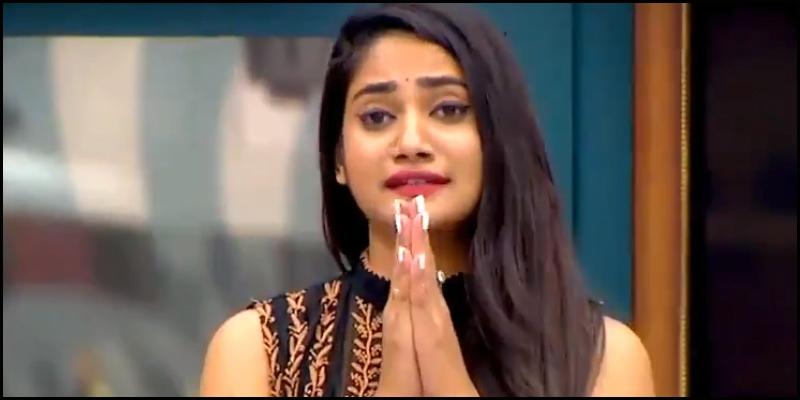 Today's episode brings up a lot of interesting questions about Losliya and her future plans in Bigg Boss Tamil 3. However, only time will what the days ahead behold for Losliya and Cheran.
Let us know your opinion about Losliya after this incident in the comments below.