Vanitha's reentry is a blessing in disguise for the TRPs of Big Boss Tamil 3. It is controversies galore every since she set afoot in the house for the second time this season.
Decoding Vanitha's Plot – A Detailed Report
Vanitha's on a mission this time and it has "Divide and Rule" written clearly all over it. There are instances when fellow contestants understand her plot, while her strategies in most other times are hard to decode.
Plot #1: Playing the Mediator in Mugen – Abirami Relationship Fiasco – Day 52
Vanitha's first target ever since she entered the house has been Mugen Rao. Mugen enjoys a lot of fan base and his image has been admirable this season. Vanitha knew Mugen's short tempered side and was waiting for the right moment to trigger it. She used the Abirami-Mugen relationship drama and openly debated it when it was clearly a personal issue between the two contestants. Mugen gave in and showed his angry avatar while Abirami crumbled with her emotions. This was expected of Abirami but Mugen lost his cool which was unwarranted for. It was a psychological win for Vanitha with this plot.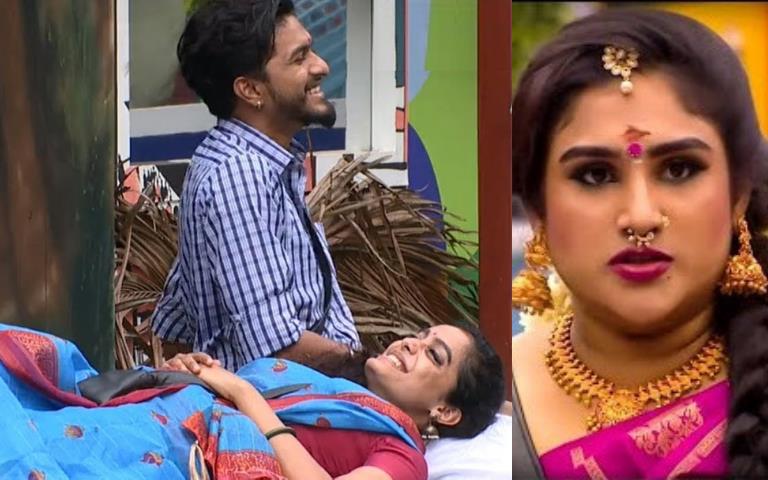 Plot #2: Trigger Madhumita | Play the Women's Unity Card – DAY 52
Madhumita and Sherin are clear threats to Vanitha's long run in the Bigg Boss Tamil 3 house. Vanitha used the right moment to trigger Madhumita who accused the men in the house of 'using' the women for their personal gains this season. Though the claim was totally uncalled for, Madhumita damaged her positive image by provoking Kavin. Escalated tensions are the new normal in the house and this time, Madhumita gave in to Vanitha's plot.
Read Also: Madhumita Loses Her Cool! Lashes Out At Kavin!
However, the game is not over yet for Vanitha is this regard. Sherin and Losliya are not going to budge for her women's unity drama.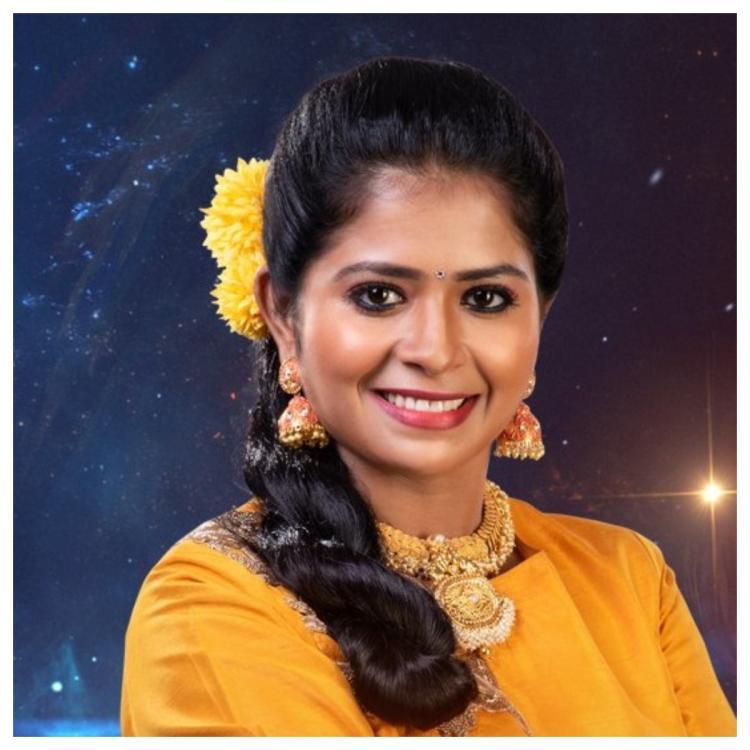 Plot #3: Provoke Tharshan | Break the Gang's unity – DAY 53 (TODAY!)
Tharshan is the most favorite contestant to win the Bigg Boss Tamil 3 title. His image is admirable and his fan base is expanding by the day. Vanitha's next target is Tharshan and she wishes to show his ugly, short tempered side this time. However, this plot is not going to be easy at all.
Tharshan, Mugen, Sandy, Kavin, Losliya and Sherin are very united when it comes to Vanitha's plot or any other incidents within the house. Every time Mugen or Kavin are provoked, Tharshan, Sandy and Losliya are stepping up for them. This is definitely not a good sign for Vanitha. Only time will tell if she is clever enough to divide the unity of the gang and pave her way to the final days in Bigg Boss Tamil 3.
#Day53 #Promo1 #பிக்பாஸ் இல்லத்தில் இன்று.. #BiggBossTamil – தினமும் இரவு 9:30 மணிக்கு உங்கள் விஜயில்.. #BiggBossTamil3 #VijayTelevision pic.twitter.com/uhEOnXaCEb

— Vijay Television (@vijaytelevision) August 15, 2019
Let us know what you think about Vanitha and her plans in the comments below!