Bigg Boss Tamil 3 completed its eventful 102nd day. The finalists, Losliya, Mugen, Sandy and Sherin are playing a very happy game in the final days. The evicted contestants are making their way into the Bigg Boss house. It was Vanitha, Abirami, Kasthuri, Sakshi and Cheran's turn to enter the house.
The first ever press conference took place inside the house. Reporters from eminent news houses were present to question the finalists. One of the reporters posted a very genuine question which has been in the minds of the audience.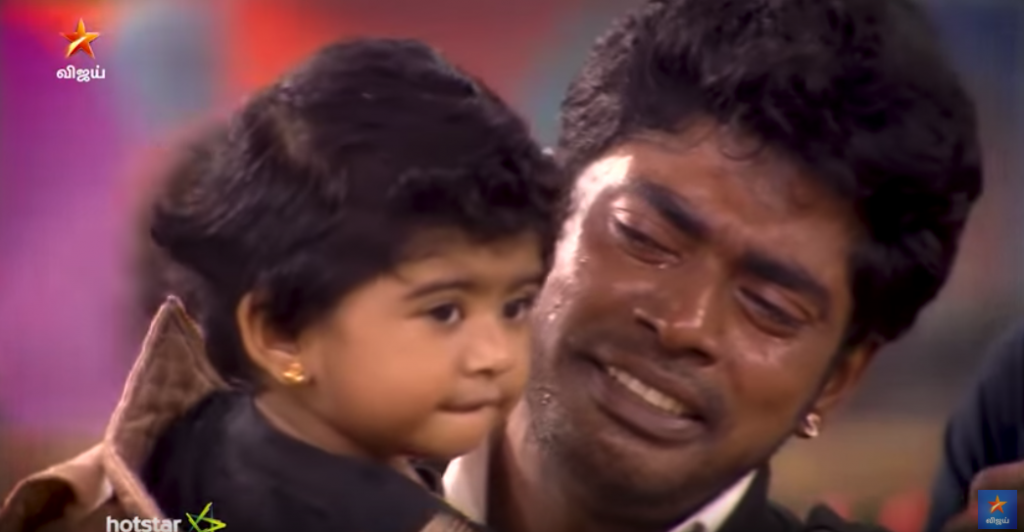 The question posted to Sandy was, "Though you cry at times, are you playing a very safe game? Is this also a part of your strategy?"
For this, Sandy responded saying, "I've cried whenever my daughter's topic has been taken. I am very worried if she will forget me."
However, the answer given by Sandy was also seen as safe play. He was mildly irked by the question but he kept his calm lived up to his character. Sandy has been a massive entertainer in this season of Bigg Boss 3. Interestingly, Sandy was always portraying a positive image and never showed his negative side which was an amazing strategy. A lot of contestants who got evicted for showing their temperment.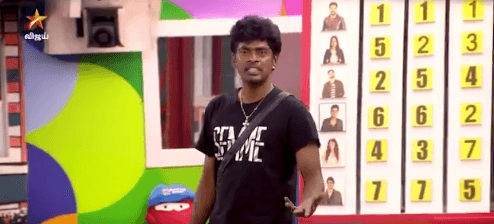 Even when a lot of discussions about the fights over the 100 days took place, Sandy was hardly seen in any of the events.
Is Sandy genuine or is he playing his game well?
Let us know in the comments below.