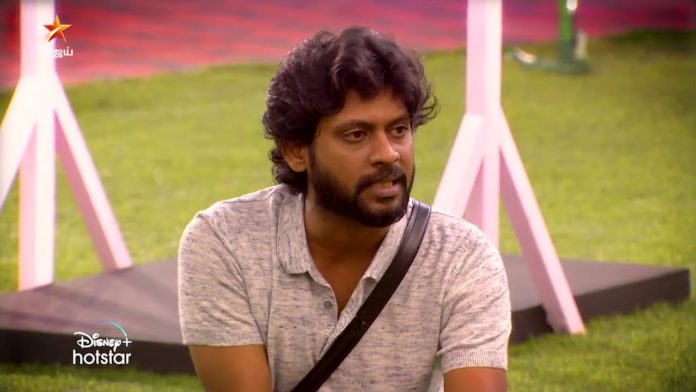 It is known that there was a heated argument at the climax between Aari and Rio during this week's ball task at the Big Boss house. Aari and Rio argued fiercely for first place when rating among themselves. The resentment in that debate was echoed in the choice of the worst competitor.
Aari, who chose Rio as the worst competitor, said Rio himself said there were many problems when Rio played. Rio denied the allegations and said he had not said anything.
Following this, when Rio nominated Aari for the worst performer, Aari tried to explain. He said that there should be no groupism in the game, and it should be played with individuality as stated in the rules of the game..
Then you ask why Rio called it groupism, to which Aari took what he said in the rules and took the rule book and taught Rio in English what groupism means in English to play in a crowd, pointing out that 'don't play together, play with individuality.' This video is currently going viral.