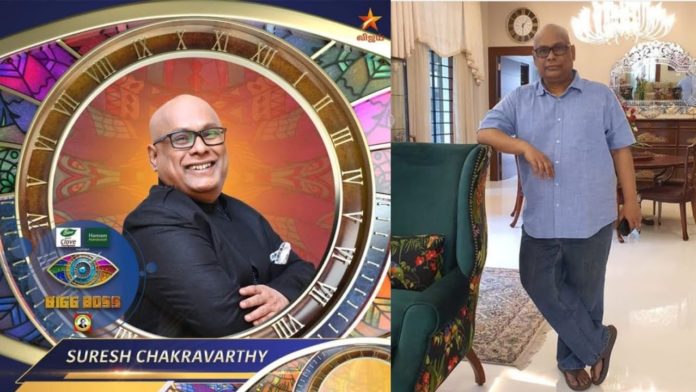 One of the contestants of Bigg Boss Season 4, Suresh Chakravarthy, was known to play in a way that challenged the younger contestants, and they were amazed at his skillful play and at the same time knew that he was giving a lot of content to the spectators.
At this point, he was suddenly evicted from the Bigg Boss house in the fourth week, much to everyone's displeasure. After coming out of Bigg Boss, it is noteworthy that support for him accumulated on social media, and everyone affectionately called him 'Suresh Thatha.'
It is noteworthy that Suresh, who is known as the thatha (Grandfather) by the fans at this stage, is actually the grandfather and has posted photos and videos of himself playing with his grandson from time to time.
The video, which he posted on his Instagram page shortly before this point, shows scenes of him playing as a child for his grandson. Fans have commented that the video is so cute that it doesn't look like grandpa or grandson; it looks like two kids are playing.
Suja Varunee, one of Big Boss Season 1, posted that the smiles of both grandfather and grandson touched her heart.