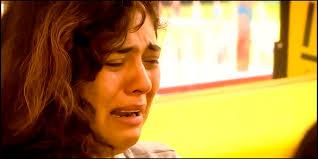 Kamal Hassan hosted Bigg Boss season 3 lasted for 105 days with Mugen, Sandy and Losliya as winner, runner and no. 3 spot. Mugen received 50 lakhs cash prize, while the other two received 15 lakhs and 5 lakhs respectively.
Sherin came as no. 4 but gained immense popularity among fans and won many hearts. She is now back on lime light and has recently shared her life story in an interview. She had a really hard life from her childhood. She had to work hard from an early age. When Sherin was three years old her father left as she was a girl child.
Sherin's mother has raised her to a point where she doesn't remember her father and her mother ensured that she got everything even without her father. Sherin's mother even came into Bigg Boss house and she was one of the most jovial and entertaining parent of a contestant who entered BB house in season 3. Sherin didn't have memory of her father and got reminded of her father when she met Cheran and Sandy inside Bigg Boss house. She says that Bigg Boss has changed her life personally too and she is in a very happy space now.