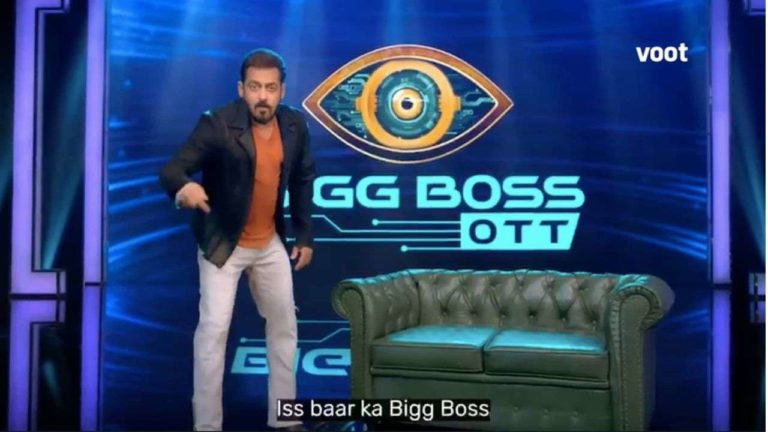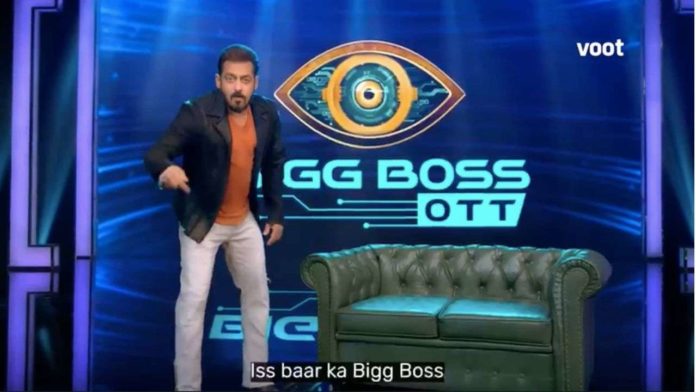 Dabang star Salman Khan has brought a big surprise for his fans on the occasion of Eid. Salman has given his fans this time by announcing the new promo of Bigg Boss OTT. Yes, India's most sensational reality show will be present on Bigg Boss OTT, and now its promo has been launched. Voot recently announced the premiere of Bigg Boss OTT. He also said that the first six weeks of this reality show streamed from August 8 will be streamed online for the fans around the clock.
Ever since this announcement of Voot, fans are eagerly waiting for this show, and now, after seeing the first glimpse of this promo of Salman Khan, there is a wave of happiness among the fans. In the video shared by Voot, we can see that Salman Khan is laughing. He says, 'This time, the Bigg Boss will be so crazy, so over the top that it will be banned on TV.' You enjoy it in Voot.
Watch the promo of Bigg Boss OTT here
OMGGGGGGGGGGGG our levels of excitement have just shot up
*screaming intensifies*

Bigg Boss OTT aa raha hai only on Voot.

Ab toh dangal hoga, woh bhi Over The Top😉🤩#BBOttOnVoot#BBOtt #Voot #SalmanKhan #WatchForFree@BeingSalmanKhan pic.twitter.com/pPAB9aQ1qg

— Voot (@justvoot) July 10, 2021
Salman Khan gave this advice to the contestants
Commenting on the new Bigg Boss OTT to be streamed online in a totally different way, Salman Khan said, "It is great that this season will be digitally streamed on Voot, 6 weeks before the television. Streaming 24 hours on OTT, this show will not only entertain the audience, but they will also be able to be a part of this entire journey. My advice to all the contestants is to stay active, have fun and keep your behavior good in BB House.
Common people will get a chance in the show\
If sources are to be believed, in this reality show, which is going to be streamed on Voot, popular personalities of social media along with common people, some actors are going to be given a chance to try their luck. If these contestants can impress the audience, then only they will be able to move forward. It is being said that only 4 of these finalists will be given a chance to enter the main house of Bigg Boss.