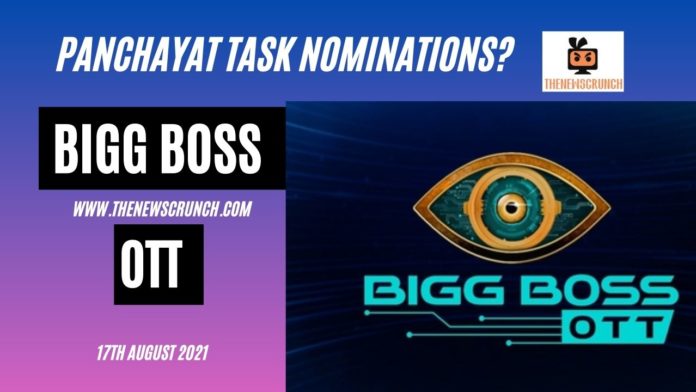 Bigg Boss OTT completes one week amidst the drama, fights, competitiveness and safe play. The contestants witnessed intense competition to get ample screen coverage as the weekend elimination approached. While the nominations task for Bigg Boss OTT is yet to commence in the second week, it looks like a dangerous week for three contestants.
Bigg Boss 13 heartthrobs Siddharth Shukla and Shehnaz Gill entertained the contestants in the Bigg Boss house. However, the task conducted by the duo was a prelude to this week's nomination task. This week's elimination nomination task in Bigg Boss OTT will feature the 'Panchayat' task and the losing team will be nominated.
Bigg Boss OTT Week 2 Nominations List
The list will be updated as the week progresses based on the vote results for Bigg Boss OTT. However, the second elimination will be a crucial one as Bigg Boss OTT has five weeks left.
Bigg Boss OTT Elimination Updates
Urfi Javed was the first contestant to be eliminated from Bigg Boss OTT. Though the decision was a tough one, Rakesh, Shamita, and Mosse Jattana impressed the audience. However, the competition between Neha Bhasin and Divya Agarwal as the most negative person will impact the voting results.
There were significant fights and emotional drama in the Bigg Boss OTT house towards the beginning of week 2. Prateek and Ridhima entered into a tussle with their emotional side exposed. In the early days of Bigg Boss OTT, it is tough to decode the fake faces in the house. However, the stronger ones are already exposed.