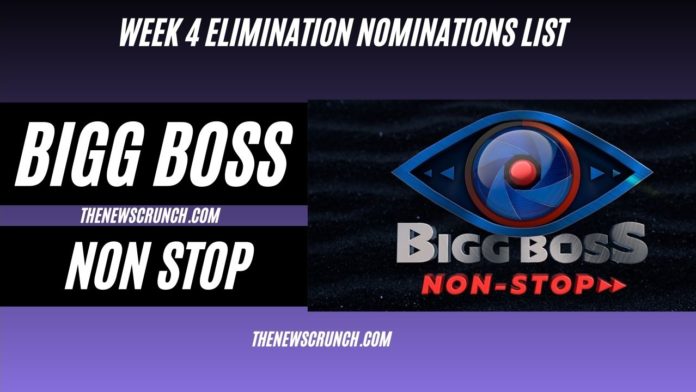 Bigg Boss Non Stop kicks off the fourth week with a crackling 'Nominations Express' nominations task. The interesting third week of Bigg Boss Non Stop featured the eviction of RJ Chaithu from Bigg Boss Non Stop house. However, the limelight shifts to the fourth week elimination nominations this week. Seven contestants are nominated for eliminations this week.
Also Read: Bigg Boss Non Stop Online Voting Results 23rd March Week 4 Elimination
Nominations lo unna entertainment eh veru appa! 🤭

Chudandi #BiggBossNonstop 9PM @DisneyPlusHS @EndemolShineIND #BiggBoss #BiggBossTelugu pic.twitter.com/dFGIEpFoYA

— DisneyPlus Hotstar (@DisneyPlusHSTel) March 21, 2022
Bigg Boss Non Stop is gathering steam as it enters the fourth week of action. The fight filled nominations express task resulted in a mix of arguments, fights among the housemates facing the eviction danger in Bigg Boss Ultimate this week. A mixture of seven contestants are nominated this week.
Bigg Boss Non Stop Nominations List Week 4
Ajay
Mitraaw
Ariyana
Shiva
Bindhu
Sarayu
Anil Rathod
Bigg Boss Non Stop Voting Results Week 4
The fourth week of nominations list for elimination is filled with a short list of contestants unlike the previous weeks. The nominations express resulted in controversies which resulted in arguments between Ariyana and Sarayu.
Shiva and Bindu are a bone of contention as the housemates realize their strength. RJ Chaitu was the last contestant to be evicted from the show. However, this week's elimination will be decisive for Mitraaw and Ajay.
Mitraaw survives her third week after three consecutive weeks in the bottom 2 for elimination voting results.
Ariyana and Sarayu had a huge tussle during the nominations task this week.
Hamida and Anil Rathod gain sizable support while Bigg Boss Non Stop housemates target them during nominations.
On that note, there are also chances for a double elimination in Bigg Boss Non Stop this week. However, the fourth elimination of Bigg Boss Telugu could be the one who is targeted by the masses.
Bigg Boss Non Stop Vote Online Voting Results Week 4 Day 1
Bigg Boss Non Stop Elimination list
Mumaith Khan
Shree Rapaka
RJ Chaitu