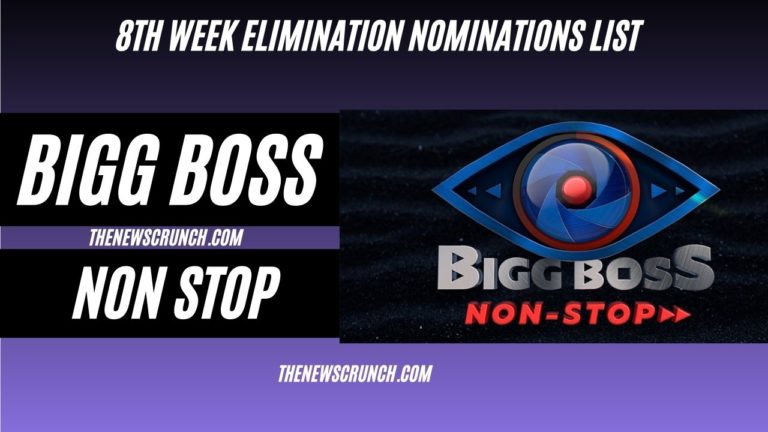 Bigg Boss Non Stop starts the eighth week with a twisted nominations task. The electrifying seventh week of Bigg Boss Non Stop featured the shocking eviction of Mahesh Vitta from Bigg Boss Non Stop house. However, the limelight shifts to the eighth week elimination nominations this week. Five contestants are nominated for eliminations this week.
Bigg Boss Non Stop is gathering a furious pace as it enters the eighth week of action. The controversy filled nominations task resulted in a mix of competitions, fights among the housemates facing the eviction danger in Bigg Boss Ultimate this week. A mixture of five contestants are nominated this week.
Bigg Boss Non Stop Nominations List Week 8
Anil
Akhil
Ashu
Hamida
Ajay
Bigg Boss Non Stop Voting Results Week 8
The eighth week of nominations list for elimination is filled with a diverse list of contestants unlike the previous weeks. The new wildcard entry, Baba Bhaskar took the opportunity to save one housemate from nominations.
The decisive eighth week nominations list features five contestants. However, Baba Bhaskar uses his power to save Bindu from the nominations list for this week.
Anil and Ajay enter the nominations list in a highly competitive week.
Akhil and Hamida faced the pressure of nominations. Mahesh was the last contestant to be evicted from the show. However, this week's elimination will be decisive for Ajay and Anil.
Mitraaw is safe for the first time in the nominations list for week 8 elimination voting results.
Ashu and Hamida enter the nominations task this week.
Anil escaped eviction by a whisker last week but is in danger in the nominations list task for this week.
On that note, there are also chances for a double elimination in Bigg Boss Non Stop this week. However, the eighth elimination of Bigg Boss Telugu could be the one who is targeted by the masses.
Bigg Boss Non Stop Vote Online Voting Results Week 8 Day 1
Bigg Boss Non Stop Elimination list
Mumaith Khan
Shree Rapaka
RJ Chaitu
Sarayu
Tejaswi (Week 5)
Sravanthi (Week 6)
Mahesh Vitta (Week 7)