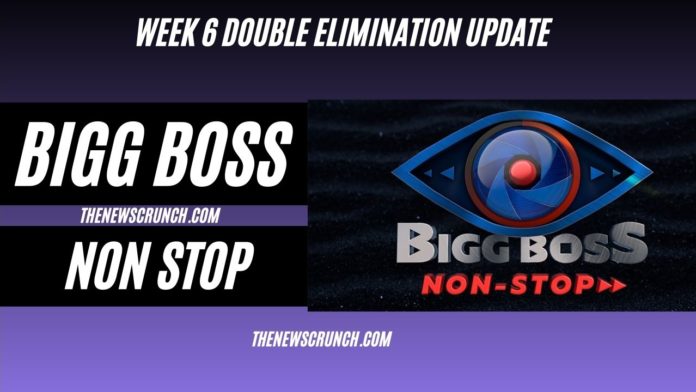 Bigg Boss Non Stop completes its sixth week amidst the high voltage drama and intense captaincy task. The sixth week elimination nominations list features Mitraaw, Hamida and six other contestants. The voting results battle went down to the wire with Natraj Master, Sravanthi and Mahesh Vitta facing eviction danger.
Bigg Boss Non Stop Sixth Eviction Update (Week 6) – Double Elimination
Mitraaw Sharma faced a lot of pressure and her aura does not go down well with the audience. There are multiple speculations about a double elimination in Bigg Boss Non-Stop this week. Among the nominated contestants, Bindhu, Shiva, Hamida and Ashu are in the safe zone. However, Sravanthi shares the bottom 3 slot with Natraj and Mahesh Vitta. However, the official update on the sixth eviction indicates safety for Shiva, and Bindu.
Sravanthi is the sixth elimination of Bigg Boss Non Stop. However, Natraj's survival is subjected to his performances in the upcoming week. Ashu will be safe from the seventh week nominations, thanks to his captaincy. Hamida is also building a connect with the audience and the screen time might work in her favor.
Bigg Boss Non Stop Week 7 Captaincy Task Winner
Ashu Reddy won the captaincy task this week. As a result, Ashu Reddy is safe from the nominations list for week 6 eviction. The captaincy task was a tough battle between Hamida, Natraj, Mumaith and Ashu.
Bigg Boss Non Stop Elimination List
Mumaith Khan (Week 1)
Shree Rapaka (Week 2)
RJ Chaithu (Week 3)
Sarayu (Week 4)
Tejaswi (Week 5)