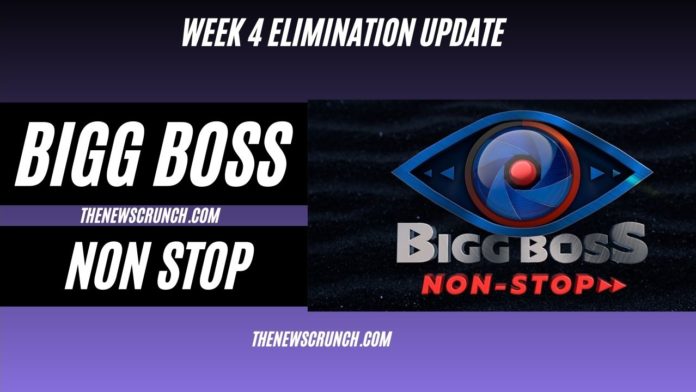 Bigg Boss Non Stop completes its fourth week amidst the scintillating drama and toughly fought captaincy task. The second week elimination nominations list features Mitraaw, Akhil and nine other contestants. The voting results battle went down to the wire with Shree Rapaka and Mitraaw facing eviction danger.
Also Read: Bigg Boss Non Stop Week 5 Elimination Nominations List
Bigg Boss Non Stop Fourth Eviction Update (Week 4)
Mitraaw Sharma faced a lot of pressure and her aura does not go down well with the audience. There are multiple speculations of the makers saving her in the last two weeks to give her some screen time but she is in the bottom two this week. However, Mitraaw shared the bottom 3 slot with Sarayu and Anil Rathod. However, the official update on the fourth eviction indicates safety for Shiva, Ariyana and Bindu.
Sarayu is the fourth elimination of Bigg Boss Non Stop. However, Anil's survival is subjected to his performances in the upcoming week. Mitraaw will be safe from the fourth week nominations, thanks to his captaincy. Natraj Master is also building a connect with the audience and the captaincy task victory might work in his favor.
Bigg Boss Non Stop Week 5 Captaincy Task Winner
Natraj Master won the captaincy task this week. As a result, Natraj Master is safe from the nominations list for week 5 eviction. Mumaith Khan will re-enter the Bigg Boss Non Stop house this weekend.
Bigg Boss Non Stop Elimination List
Mumaith Khan (Week 1)
Shree Rapaka (Week 2)
RJ Chaithu (Week 3)
Sarayu (Week 4)