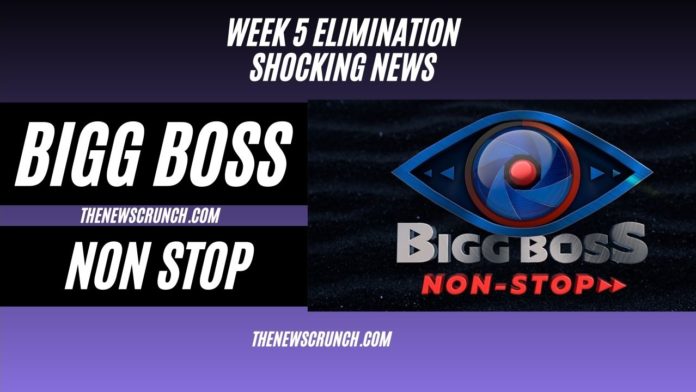 Bigg Boss Non Stop completes its fifth week amidst the enthralling fights and a gripping fought captaincy task. The fifth week elimination nominations list features Mitraaw, Anil and five other contestants. The voting results battle went down to the wire with Tejaswi and Sravanthi facing eviction danger.
Bigg Boss Non Stop Fifth Eviction Update (Week 5)
Mitraaw Sharma faced with consecutive nominations but her performances lifted her into safe zone. There are multiple speculations about the shocking elimination in the fifth week.Tejaswi and Sravanthi are in the bottom two this week. However, Sravanthi was in the bottom slot with a huge gap over Tejaswi. However, the official update on the fifth eviction indicates safety for Shiva, Ariyana and Bindu.
Tejaswi is the fifth elimination of Bigg Boss Non Stop. However, Sravanthi's survival is subjected to her performances in the upcoming week. Akhil will be safe from the fifth week nominations, thanks to his captaincy. Mitraaw is also building a connect with the audience and the negative branding by fellow contestants might work in her favor.
Bigg Boss Non Stop Week 5 Captaincy Task Winner
Akhil won the captaincy task this week. As a result, Akhil Sarthak is safe from the nominations list for week 5 eviction. Mumaith Khan will stay the Bigg Boss Non Stop house this weekend.
Bigg Boss Non Stop Elimination List
Mumaith Khan (Week 1)
Shree Rapaka (Week 2)
RJ Chaithu (Week 3)
Sarayu (Week 4)
Tejaswi (Week 5)