Bigg Boss Marathi Season 2 gears up for elimination this weekend. Heena, Rupali, Veena and Aroh are lined up for elimination this week. Veena and Heena have been regular entrants in the elimination list. Veena's attitude and audiences' hatred towards her makes her the most probable contestant to be eliminated in week 9 of Big Boss Marathi 2.
How to Vote For Your Favorite Bigg Boss Marathi 2 Contestant Online This Week?
1 – Download the Voot app to take part in the voting procedure for audience voting in Bigg Boss Marathi.
2 – Login to the page using your e-mail account, phone number or any social media account. (If not, you have to sign up and create your Voot account)
3 – Click on the Bigg Boss Marathi banner or if you are unable to find it, type Bigg Boss Marathi in the search bar.
4 – Click on the 'Vote' button
5 – Find the names of contestants facing elimination this week and click on your favorite contestant to vote for them.
Bigg Boss Marathi Season 2 Voting through Missed Call
To save your favorite Marathi Bigg Boss Contestant this week, give a missed call to their respective mobile numbers which flash on the screen.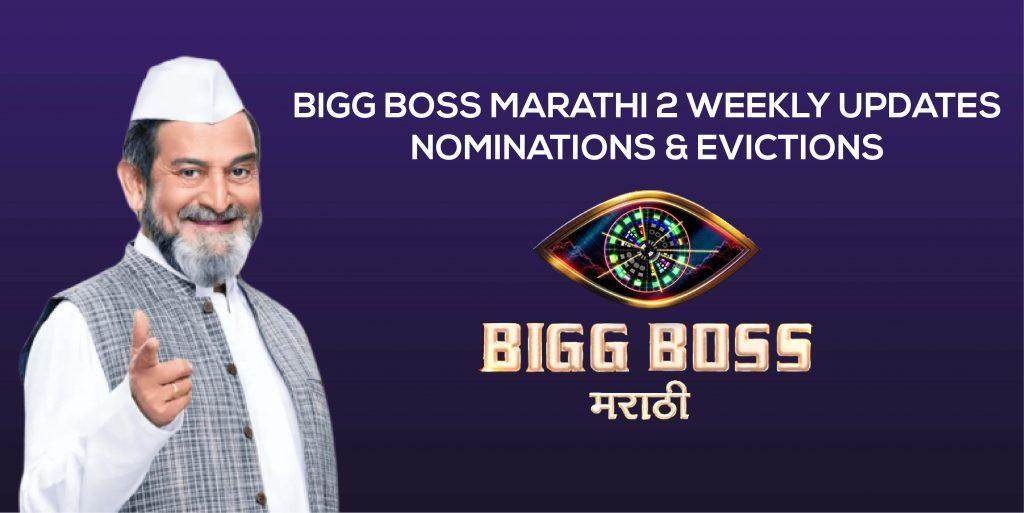 Bigg Boss Marathi Season 2 Voting Online through Voot Website
Go to Voot.com on your mobile or desktop browser.
Select Big Boss Marathi Season 2 and login using your email or other social media accounts.
You will see visual cards of contestants facing elimination.
Click on the respective card to vote for the respective contestant.
Bigg Boss Marathi 2 Voting Deadline is between available on all days except for Saturday 12AM to Sunday 12AM.
Note: Viewers will be allowed to vote via Voot and through the missed call method. To save your favorite contestant, please use both the methods.