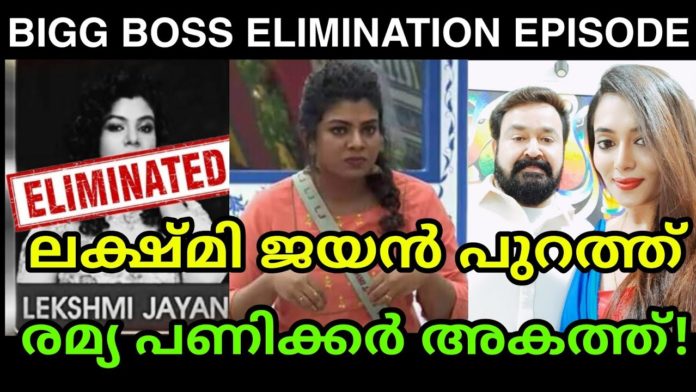 Bigg Boss Malayalam Season 3 is in full swing. The competition is getting tougher as everyone is starting to put in a strong performance. But first, the audience is curious to know who will go out through the eliminations. Elimination will be based on the audience vote in which each stands strong.
Meanwhile, will singer Lekshmi Jayan be evicted out of the Bigg Boss house as the first elimination? The matter was discussed at the Bigg Boss Official Group.


Lekshmi Jayan is one of the rare singers who can sing on stage in male and female voices. The singer shakes the audience when she gets there. Lakshmi, who learned to sing on her own while pregnant to teach her unborn child to sing, has been hailed as a good performing singer, but it does not seem to have been of much use at Bigg Boss House.
When Lekshmi secretly tells some people that she is abandoning all the strategies she makes against her opponent to avoid conscience, they do not think who will lose. Lakshmi also forgets Bigg Boss' suggestion that those who came to play should win. That is why Lekshmi, who was supposed to go to the Bigg Boss final, is now getting evicted.
According to audience voting results, Lekshmi has gotten the least votes, and Mohanlal will confirm her eviction in tonight's episode.