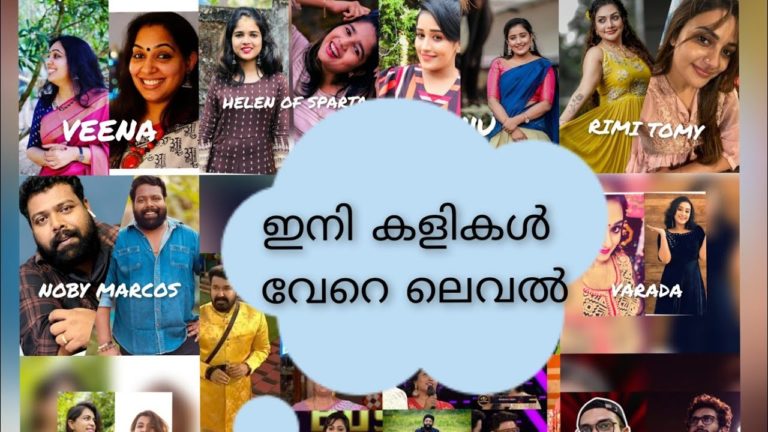 Bigg Boss is the most popular reality show on Indian television. Bigg Boss reality show is available in Hindi, Malayalam, Tamil, Kannada, and Telugu. Following the huge success of the show in Hindi, it was launched in other languages ​​as well. Mohanlal hosts the Bigg Boss Show in Malayalam.
Bigg Boss Season 3 is restarting after the lockdown. Mohanlal himself will be the host this time too. Actor Tovino Thomas unveiled the Bigg Boss Season 3 logo at Star Singer Season 8. The audience is eagerly waiting for the show.
Bigg Boss is a completely suspenseful show. That's why so much news is being spread about the show and the contestants. The names of many of the audience's favorite stars are heard loud and clear. A video about the current contestants is going viral on social media. Sarath Parameswaran has released the video through Moopan's Vlog. In the video, Sarath says that he is not hijacking or just making predictions; he says things that are 100% believable. He asserted that his contestants' list had been obtained through credible sources.
According to Sarath, the Bigg Boss show will be held in Chennai this time. The actor says that the audience's favorites are coming this time. In the video, Sarath says that Mohanlal will be able to make independent decisions and that there will be no interference from the channel. A batch of contestants has already arrived in Chennai.
Sarath says that this season will not start with 20 contestants like last season. The video also says that one batch's quarantine has started, and the next batch will arrive early next month. Sarath says that the Bigg Boss reality show will start before the 20th.
Sarath also talks about the newcomers this season. Actor Nobby Marcos and Kitilan Feroz will definitely be there. They have already flown from here to quarantine in Chennai. Sarath also says that Dhanya Nath will definitely be there. Sarath also said that he had not been called yet to see if he will be in Bigg Boss and inform the decision when he is invited to be part of the show.