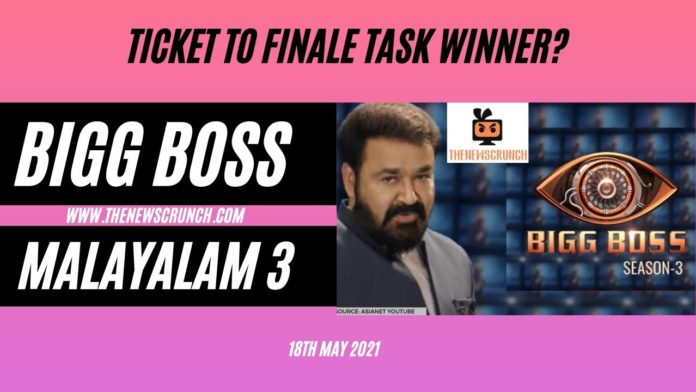 Bigg Boss Malayalam 3 enters a crucial phase in the competition as the 'ticket to finale' task commences. The Bigg Boss house witnessed immense drama, competitive spirit on the first day of this week. The quest to become the first finalist of Bigg Boss Malayalam 3 begins this week. However, the six contestants nominated for eviction this week need to perform well to gain the trust of the audience.
There are multiple possibilities for Noby or Anoop's eviction this week. Considering the first 'ticket to finale' task is physically competitive, Noby has a bleak chance of making his mark. However, competitive contestants like Manikuttan, Ramzan, and Rithu will try to make the most of the task.
Bigg Boss Malayalam 3 Ticket to Finale Task Winner and Highlights
The first task, 'Sharing is caring' involved a basket with 30 balls each. Upon hearing the buzzer, the contestants need to empty their basket while filling the others. The contestant with the maximum balls at the end of each round will be eliminated.
The major highlight of 'ticket to finale' tasks is not winning them but being consistently in the top three positions. The contestants started off on a defensive note. Kidilam Firoz was evicted from the task in the first round. However, Noby neither released a ball nor got one. However, Bigg Boss changed the rules in the second round as the contestant with the least number of balls will get eliminated.
First Round: Kidilam Firoz
Second Round: Rithu Manthra and Sai Vishnu
Bigg Boss Malayalam 3 Ticket to Finale Standings – Day 1
Anoop – 8 points
Dimple – 7 points
Ramzan – 4 points + 3 points
Noby – 6 points
Manikuttan – 5 points
Sai Vishnu – 3 points
Rithu Manthra – 2 points
Kidilam Firoz – 1 point
All the contestants received one point each for successfully pedalling the cycle until the end of the buzzer.