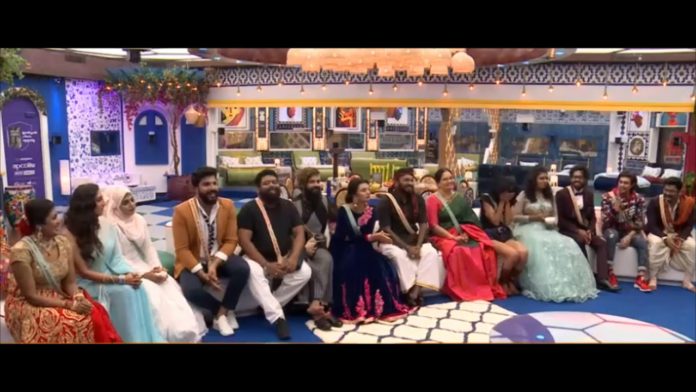 Bigg Boss Malayalam 3 is on the verge of competing its first week. After an impactful start to this season, Bigg Boss Malayalam was filled with emotions, drama, arguments and building connections. Host Mohanlal will be back this weekend to introspect the proceedings of this week. There will be no elimination this week in Bigg Boss Malayalam Season 3.
The online voting for Bigg Boss Malayalam 3 will begin from next week. The first ever nominations task for Bigg Boss Malayalam 3 will take place on Monday. However, the decisive moments will unfold after the nominations for eliminations takes place.
The most gripping moments of this week's Bigg Boss Malayalam Season 3 episodes was the captaincy task and the run up to the captaincy nominations. However, the most important task for Bigg Boss Malayalam 3 contestants place after this. The contestants shared the most touching, sad moments of their lives and the struggles faced by them.
The audience connected with the contestants of Bigg Boss Tamil 3 after the very same task which helped the latter bond with their fan base. Usually, the audience sympathizes with the contestants who faced the most amount of struggles in their journey to Bigg Boss. Also, the audience get a chance to reveal their passion for Bigg Boss as a show which is elemental for their journey ahead.
Lekshmi Jayan shared the struggles she went through during her delivery phase and managing her father's health issues. Sai Vishnu shared his obstacles in the acting career and wishes to win the 'Oscar' someday. Mankuttan shared the story of his bygone friend and ended up in tears. Majiziya Bhanu shared the struggles on her road to become a powerlifter and her goals in life to become a successful sportsperson.
Dimpal Bhal shared a heart wrenching story of her friend at school who died on her lap. However, the journey task brought out the emotional side of the psychologist. With intense moments and teary eyes, Bigg Boss Malayalam 3 opened up the contestants in their first.
Vote for your favorite contestant through the Bigg Boss Malayalam 3 voting methods like Hotstar app voting and missed call from next week. Which contestant shared the most impactful story this week?