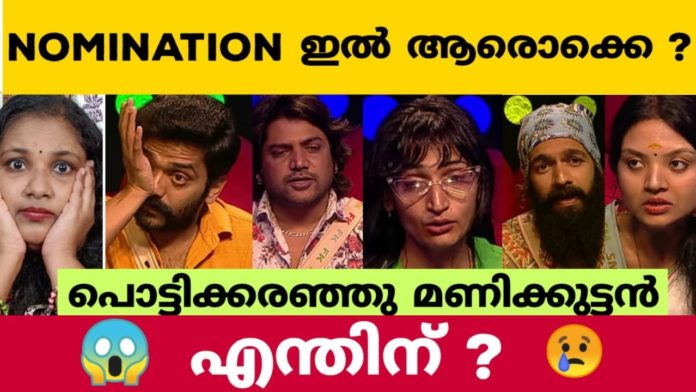 Bigg Boss Malayalam Season 3 has gone through two eliminations. Singer Lekshmi Jayan was the first to come out. The second elimination episode was yesterday. Michelle was the second to go out. Michelle is a contestant who came through the wild card. But Michelle could not stay inside the Bigg Boss house for long.
The nomination is being held today ahead of the announcement that no one will be leaving after Michelle. A new promo video for today's nominations was released. While some nominations were as expected, others' nominations were completely unexpected.
According to the video released now, Kidilam Firoz and Manikuttan have nominated each other. Kidilam Firoz describes Manikuttan as an incongruous personality. Manikuttan also says that Feroz does not see his own mistakes. One of the names nominated by Feroz Khan and Sajjana was Soorya.
Soorya's nomination was totally unexpected. Dimpal is one of the names mentioned by Soorya. Dimpal said it was Adoni's name. Sai Vishnu suggested two people who create inconsistencies. This person causes fifty percent of the problems that others cause, says Ramadan about his nominee.
We need to watch today's episode to find out who will be on the way out of Bigg Boss. It remains to be seen whether those who escaped last week's expulsion will be caught this time. The new nominations are to be seen in the context that the game planning and group equations within the Bigg Boss house have changed drastically.
Meanwhile, the second elimination was witnessed by the Bigg Boss house yesterday. Michelle, who arrived at the Bigg Boss house via wild card, was released yesterday. Michelle had gone silent after the explosion with Dimple after Bigg Boss got home. This is what led Michelle to the Elimination. The last episode also witnessed the appointment of Nobby Marcos as the new captain of the Bigg Boss House.
Nobby will be the new captain of Season 3, beating Feroz and Adoni. Nobby won at the end of a tense contest. Ramadan replaced Nobby due to health issues. Nobby's response after the task was that this would be the first time he had been hired as a captain.
Meanwhile, yesterday's episode witnessed no problem. Feroz Khan's reference to Sandhya's dress has become controversial. Later, other contestants came on the scene against Feroz. Following this, Feroz Khan apologized to Sandhya. Audiences are watching to see if this will affect the nomination as well.