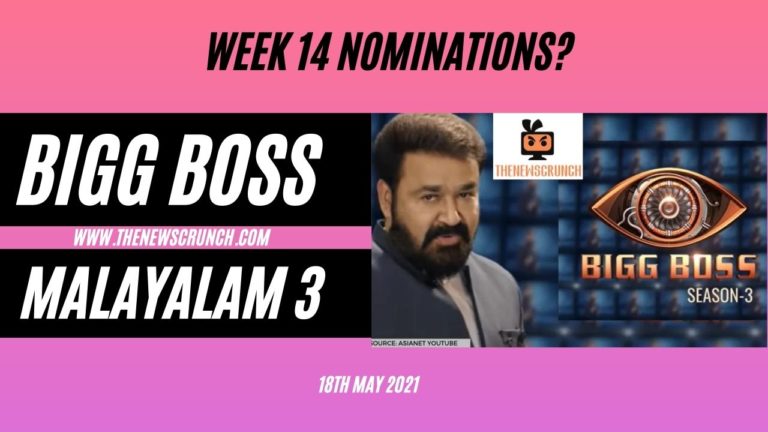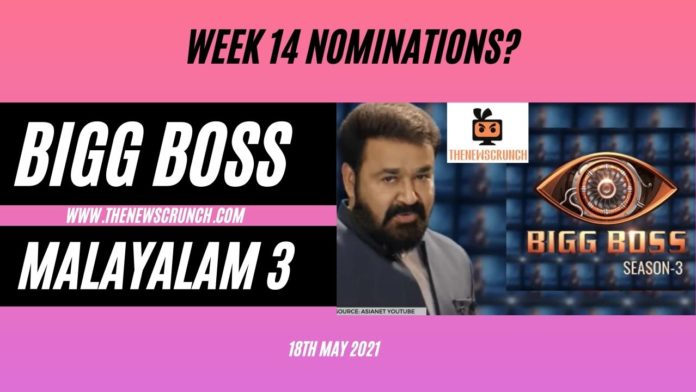 Bigg Boss Malayalam 3 enters its fourteenth week amidst shocking drama, twists, and double eviction. Ten eliminations took place in this season so far. The host Mohanlal announced the eviction of the tenth eviction, Remya Panicker. Adoney, Sajna/Firoz, Remya Panicker, Bhagyalakshmi, Majiziya, Lakshmi Jeyan, Michelle Ann, and Angel Thomas were the other evictions of this season. However, Remya Panicker is back in the house as a wildcard entry.
Rithu as the captain was safe from nominations this week. Noby entered the nominations for this week which is a surprise. However, the top contestants like Sai, Manikuttan, and Dimple are a part of nominations this week.
Bigg Boss 3 Malayalam Nominated Contestants Week 14
Kidilam Firoz 3
Sai Vishnu 3
Manikuttan 3
Nobi 2
Dimple Bhal 2
Anoop Krishnan 2
Bigg Boss Malayalam Season 3 Nominations Task Week 14
The twelfth nominations task took place in Bigg Boss Malayalam 3. Bigg Boss announced an open nominations task and the housemates nominated two of their fellow housemates for the ninth eviction of Bigg Boss Malayalam. This week's nomination was critical because of several reasons as Bigg Boss witnessed the changes in plots during the course of last week.
Manikuttan and Sai Vishnu entered the nominations for subsequent weeks. Rithu is the lucky contestant out of the whole did not enter nominations after a long time. However, it would be interesting to see which contestant gets evicted this week.
Sai Vishnu, Manikuttan, and Kidilam Firoz received a maximum number of nominations which was quite surprising. Dimple, Noby and Anoop received two votes each.
Rithu nominated Anoop and Sai Vishnu
Sai Vishnu nominated Firoz and Ramzan
Kidilam Firoz nominated Sai Vishnu and Manikuttan
Remya nominated Sai Vishnu and Manikuttan
Dimple nominated Anoop and Noby
Anoop nominated Kidilam Firoz and Dimple
Ramzan nominated Manikuttan and Rithu
Manikuttan nominated Kidilam Firoz and Noby
How to Vote in Bigg Boss Malayalam Season 3 to save your favorite contestant in Week 14
How to vote in Hotstar for Bigg Boss Malayalam 3 Disney+ Hotstar App?
Open Play Store or iOS Appstore in your Mobile.
Search for the " Disney+ Hotstar " app and Install the latest version.
Now open the Hotstar app.
Go to the "Bigg Boss Malayalam" page.
Below the stream, you will find an option to vote.
Click the "Vote now" button.
Choose your Favorite Contestant.
You have 50 votes each day to vote for Bigg Boss Malayalam 3 contestants
Vote to save your favourite contestants
.cclass {display:inline-block!important;}
.aclass {display:none!important;}

Bigg Boss Malayalam 3 Evicted Contestants
Lakshmi Jayan (Week 2)
Michelle Ann (Week 3)
Angel Thomas (Week 4)
Remya Panicker (Week 5)
Majiziya Bhanu (Week 6)
Bhagyalakshmi (Week 7)
Sajna and Firoz (Week 8)
No Eviction (Week 9)
Sandhya Manoj (Week 10)
Adoney (Week 11)
No Eviction (Week 12)
Remya Panicker (Week 13)
Soorya (Week 13)