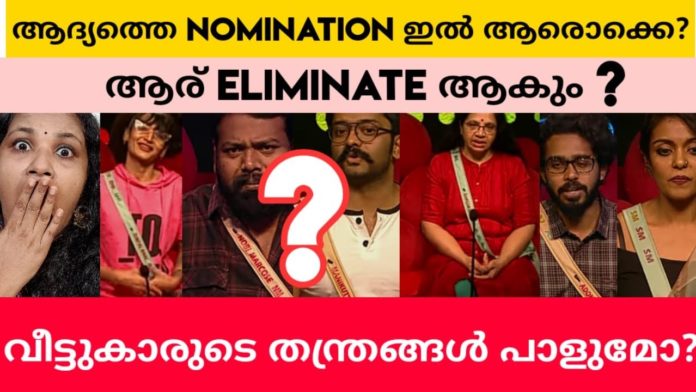 Bigg Boss Malayalam 3 is off to a fiery start in its third week. The drama, fights, entertainment, and strategies are reaching a new high as the show approaches the closure of its week 3. Seven contestants were nominated for eviction this week. However, the voting results are swinging against three contestants. With just two days left for voting, the eviction for week 3 continues to be a suspense.
The 'Pon Vilayum Mannu' luxury budget task is taking the housemates by storm as the elimination nominations are taking center stage after the Dimple Bhal fiasco. Michelle and Bhagyalakshmi were lurking around in danger but there is a tough fight for safety which might go down till the end of Friday.
Bigg Boss Malayalam 3 Voting Results Week 3 Eviction – 4th March 2021
Soorya Menon – 24% vote share (48,135 votes)
Sajna and Firoz – 9% vote share (18,745 votes)
Michelle Ann – 5% vote share (10,335 votes)
Anoop Krishnan – 10% vote share (20,747 votes)
Dimpal Bhal – 37% vote share (74,152 votes)
Sai Vishnu – 9% vote share (18,452 votes)
Bhagyalakshmi – 6% vote share (12,917 votes)
Bigg Boss 3 Malayalam Nominated Contestants Week 3
Dimple Bhal
Soorya Menon
Bhagyalakshmi
Sai Vishnu
Anoop Krishnan
Sajna and Firoz
Michelle Ann


Bigg Boss 3 Malayalam Eviction Week 3 Voting Trends and Analysis

The luxury budget task and allied fights were the major highlights of this week. The two wildcard entrants were not nominated this week. Rithu Manthra, Ramzan, Kidilam Firoz, and Adoney were safe from nominations this week.

Dimple Bhal is dominating the voting results for week 3 as her fan base is increasing by the day.
On the contrary, Michelle Ann is lurking in danger for her false claims. She was trailing in the bottom from the first day of voting.
Sai Vishnu is entering the danger zone thanks to his temper issues. His fights with Manikutta and Sajina are building a negative image around him.
Sajina and Firoz are facing a lot of negativity and hatred from the housemates and audience. Firoz was warned for his aggressive statements against Remya.
Soorya received six nomination votes but she is an entertainer and the audience love her.

Captain and wildcard entrants Remya, Angel was safe from nominations this week. 

Who Will Be Safe From Eviction This Week?

According to reports, Dimple Bhal and Soorya Menon are likely to be safe this week.

Who Will Be in Danger of Eviction This Week?

According to reports, Michelle Ann or Sai Vishnu are likely to be evicted this week.
Bigg Boss Season 3 || Mon-Fri 9:30 PM & Sat-Sun 9 PM || Asianet pic.twitter.com/Ra3V3gCkQ1

— asianet (@asianet) March 3, 2021