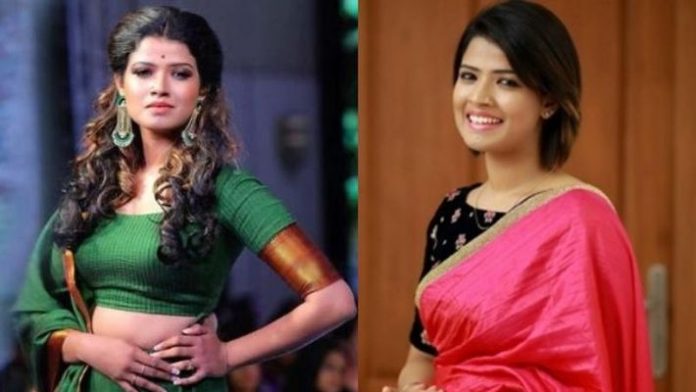 Bigg Boss Malayalam Season 2 is coming up with a few more surprises in just fifty days. Wild card entries were often introduced into this season to replace those contestants that got affected by eye infection. Jasla, Sooraj, Pawan and Daya made important contributions at various stages of the game. Now, a new wild card entry has been announced. Malayalee's favorite singer Amrutha Suresh has reached the wild card entry despite many speculations.




Amrutha Suresh has become a favorite of Malayalees through the Asianet reality show Idea Star Singer. Amrutha Suresh joined the show in 2010 as a contestant. She was the most notable contestant. The actress, who became a special guest during the season, fell in love with Bala and got married. The couple got divorced in 2016 after a wedding that turned out to be a huge celebrity affair. Avantika is currently staying with Amrutha.
Amrutha Suresh has been singing in some of her films, but Amrita will be back in action after her divorce. Amrita also started her career with several albums. Amrutha Suresh's talk about her post-divorce footprint on a Youtube channel has caused a stir in the film industry. Introducing herself as her stalwart, Amrutha Suresh is the one who has taken Sister Abhirami Suresh into the mainstream. This was followed by the Amritangamaya music band. Amruthangamaya was able to quickly establish a place among the audience with his presentation of music changes.
Amrutha Suresh went through a period of change. Years ago, starring in a silk skirt at Star Singer, Amrita went through fashion innovations. All of her photo shoots and pictures have been referring to the makeover over time. Amrita once said that her new role was to change when she came to know and love me. Amrutha Suresh said, "Friends and public forums have freed me from what people think."
Amrutha Suresh has often said that social media has a large role to play in transforming her. The active player on Instagram and other platforms has also shone on Youtube via channel MG Vloggers. Amrita has transformed from being a back-and-forth to the cyber-attacks of her time. Amrutha Suresh fulfilled her dreams by acting on albums and ramp walking. Amrita is currently participating in the world's largest reality show.