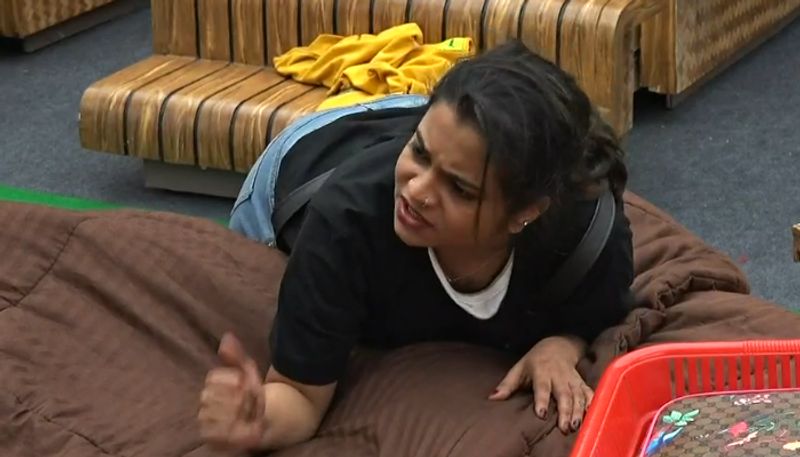 The Weekly Tasks for the Luxury Budget is one of the most exciting games of Bigg Boss Malayalam Season 2. This week's luxury budget game was something like that. But this time Bigg Boss is offering a fitness test instead of testing the competence of the competitors. The game, which was divided into two teams of four each, took place on Tuesday and Wednesday. Fukru, Jazla, Sooraj and Manju were Team A while Shaji, Rajith, Veena and Arya were Team B. Manju, who was injured during the match, was given treatment by Bigg Boss. The game led to many disputes and accusations among the contestants. Jazla told her teammates Fukru and Manju that the rival Rajith Kumar and Veena Nair were acting in pain. Jazla also told Bigg Boss that Rajith's injury was acting. When asked why Jazla is not playing any part in the game




'Just screaming at the fall. What's the point of this .. They don't get an award .. Chechi, (to Manju) They haven't got a state award yet? What have they not been up to in the field for so long, the State Award and the National Award? I hate it. I'll be up next week. I have no problem. It would take away my humanity and my love, "Jasla said.
Meanwhile, Team B won the luxury budget task with 400 points in two days. Team A could not score any points. The Bigg Boss also offers a few special occasions besides points for teammates who have succeeded in the luxury budget task. Usually, the best captaincy task is selected from the top performers. Bad performers were also sent to prison. Are you happy with Team B winning? Also vote to save your favourite contestant from this week eviction on Bigg Boss Malayalam Week 7.
Vote to save your favourite Contestant