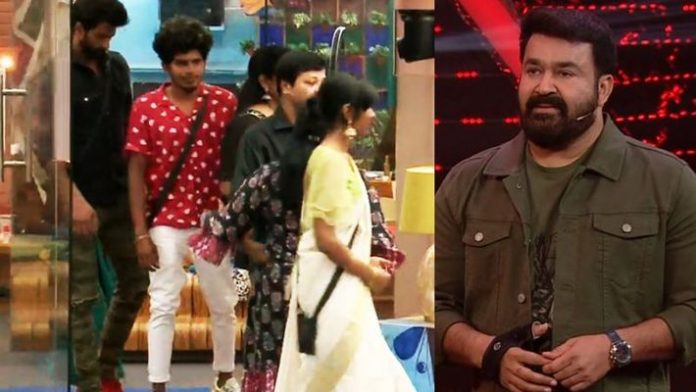 Big Boss Malayalam Season 2's second elimination episode is full of surprises which happened yesterday 26th January 2020. Another week after Mohanlal announced that he was leaving the Bigg Boss at the beginning of the episode, one more person came out this week.




Eight were on the elimination list this week. Alena Padikal, Reshma Rajan, Thesni Khan, Veena Nair, Suresh Krishnan, Parikutty, Rejith Kumar and Alessandra. Mohanlal had announced yesterday that Rejith and Alessandra were safe. Mohanlal first announced that one out of the six remaining members of the elimination list is leaving. Mohanlal said that Parikutty, who is suffering from an eye infection, will be out this week. Mohanlal also said that eye disease is not a matter of elimination but only of voting.
But as the episode progressed, Mohanlal warned others not to assume they were safe because one was out. Mohanlal then persuaded the five remaining members of the list. Mohanlal asked them and the other contestants about who would get out of it. Suresh's name was repeated by many of them. After Parrikkutty, Mohanlal announced the name of another one who will be out this week. Suresh is the second contestant to be eliminated this week. As per Mohanlal's direction, he accompanied Mohanlal to the venue outside Bigg Boss house asking for a ride.
Bigg Boss Malayalam Elimination Week 3
PariKutty – Evicted
Suresh Krishnan – Evicted