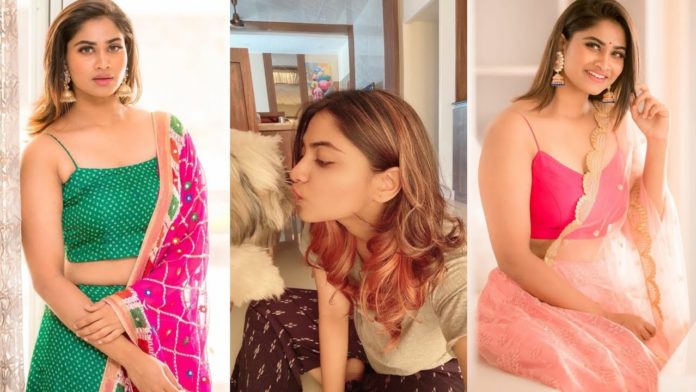 Shivani Narayanan, one of Bigg Boss 4 Tamil contestants, has performed a lungi dance during the 'Bigg Boss Kondattam' event. This has caused a great stir on social media.
Shivani Narayanan, one of the contestants on the Bigg Boss show, was accused of being silent for almost 80 days and only close to Balaji Murugadoss. In this position, she played better only in the last Ticket to Finale task, and the same week, she came out with the title of 'Singapen.'
In this case, after the Bigg Boss show, Shivani has been posting a few posts on her social media page containing her photos, and those photos are going viral. In this situation, the Bigg Boss Kondattam show will be telecast on Vijay TV this Sunday, 7th February 2021. The promo videos about this are released from time to time on Vijay TV's Youtube channel, which features Shivani Narayanan wearing a lungi and dancing gorgeously for a Tamil song. It is noteworthy that after watching this dance of Shivani is a celebration for her millions of followers.
Shivani is also expected to get a chance in the film soon as a few Bigg Boss contestants, including Ramya Pandian and Samyukta, have got a chance on the big screen after the Bigg Boss show.