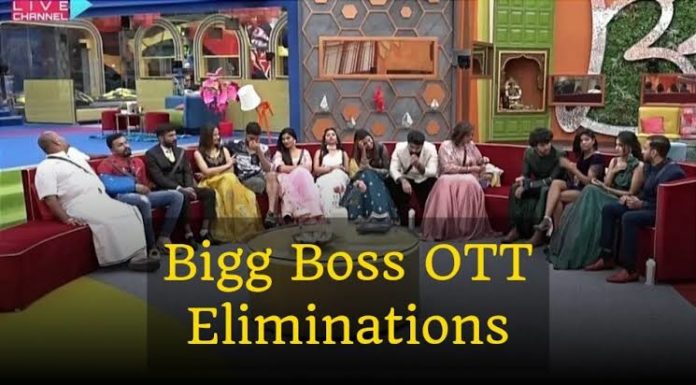 Bigg Boss Kannada OTT Season 1 is live streaming on Voot for all day long. The show has started on 6th August 2022 and presently it is running in week 6. The housemates are facing many twists and turns day by day to make them to be part of the house till the final day. Let us have a week 6 elimination voting analysis here.
It is noteworthy that the contestants named, Kiran, Spoorthy Gowda, Uday Surya, Chaitra, Akshatha Kuki were eliminated in weeks 1, 2,3 and 4 respectively. Lokesh and Arjun are walked out from the show due to their personal reasons and injuries.
Bigg Boss OTT Kannada  Week 6 Nomination List
The Bigg Boss OTT Kannada nomination list for elimination is include:
Sonu
Aryavardhan
Sanya
Roopesh
Somanna
Jashwanth
Rakesh
Jayashree
Bigg Boss OTT Kannada Voting Results Live Online
Please cast your vote to show your supporters a favorite from the list below.
Bigg Boss OTT Kannada Voting Results Analysis
As per the public response, Roopesh and Rakesh are at the top with the high ranking.
Sonu and Sanya are in the next voting position to Roopesh and Rakesh respectively.
Jashwanth and Aryavardhan are also got less votes from audience. There are speculations in media like this week may have double eviction. So there are chances that any one might gets evict from the show.
Finally Somanna and Jayahsree are seems to be in red zone of this week according to the public votes. However the results are unofficial. So we have to wait until we are getting the official news for this week.
Bigg Boss OTT Kannada Elimination List- Week 1 to Week 6
Kiran
Lokesh(walked away)
Spoorthy Gowda
Uday Surya
Chaitra
Akshata Kuki
Nandhini