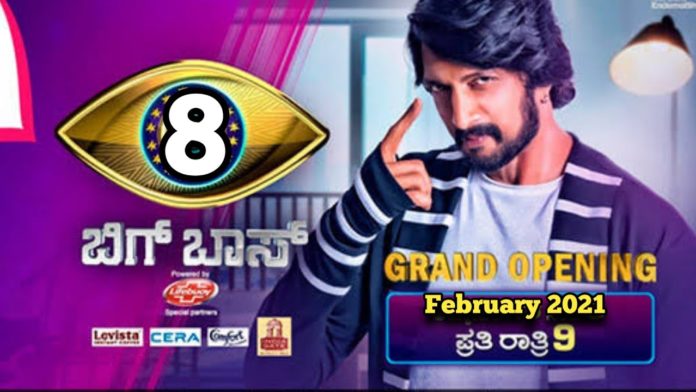 Bigg Boss reality show started in Telugu and Tamil after the pandemic lockdown ended and even finished airing the entire season. Hindi Bigg Boss is nearing the finale. Kannada fans were eagerly waiting for the update about the starting date of Bigg Boss Kannada season 8.
But the wait has now come to an end as the information about the air date of Bigg Boss Kannada season 8 is now revealed. Kannada Bigg Boss Creative Head Parameshwar Gundakal said on his Facebook account that Sudeep would be launching the 'Bigg boss' in February 2021.
Earlier it was said that Kannada Bigbas would start in the last week of January. But Parameshwar says Bigg boss will launch in February 2021. But Parameshwar did not give a date. But Bigg boss Kannada is expected to launch in the last week of February 2021.
Bigg Boss Kannada season 8 promo will be released soon. The airing date of Bigg Boss Kannada 8 will be announced during the promo launch. And this time, the curiosity of who the contestants are will be even greater. Sudeep also shared a picture of the Big Boss promo on Twitter yesterday. He was seen holding a Bigg Boss coffee cup in his trademark style, and that the 'Bigg Boss 8' promo shoot was in progress.