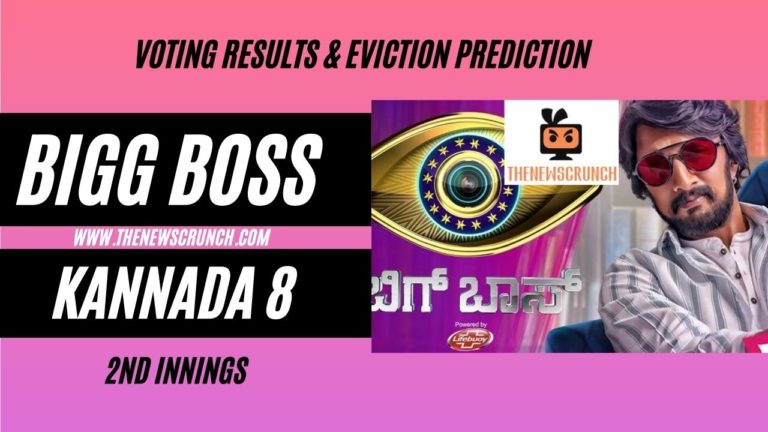 Bigg Boss Kannada Season 8 inches closer to an eventful week after the conclusion of the luxury budget and captaincy task. Nine contestants were nominated for eliminations this week. However, one or two of the housemates will end their Bigg Boss journey this weekend. There are possibilities of a double eviction which will be verified in Sunday's episode with Sudeep Kichcha.
The suspense around the elimination this week in BBK8 takes the limelight. The last day of voting will determine the fate of the three contestants lurking in the bottom three. Though the contestants put their best foot forward, multiple incidents impacted the voting results.
The captaincy task featured a stiff fight between KP Aravind and Shamanth. However, the former emerged victoriously and became the house captain for the third time.
BBK8 Nominations List For This Week
Aravind
Manju
Vaishnavi
Divya Suresh
Shamanth
Raghu
Prashanth
Priyanka
Chakravarthy
Bigg Boss Kannada 8 Voting Results and Trends Analysis
The epic battle for supremacy will conclude in the eviction voting results for this week.
KP Aravind was dominating the voting results which was quite obvious. However, Manju overtook Aravind in a surprising move in most of the unofficial voting forums.
Manju's exceptional task performance and resurgence is the reason for his spike in popularity.
Shamanth gave a tough fight to Aravind in the captaincy task but he fell short. Hence, he continues to lurk in the middle of the nominations list this week.
Vaishnavi, Divya Suresh and Divya Urudaga continue to be the most prominent ladies in the Bigg Boss house. However, one of them will fall short of the BBK8 finale.
Divya Urudaga and KP Aravind fans are leaving no stone unturned in ensuring their favorite duo's safety.
Chakravarthy and Priyanka are the obvious choices for elimination this week unless Bigg Boss springs a surprise.
Bigg Boss Kannada 8 Top 3 Safe Contestants
Manju, Aravind, and Divya Suresh are safe from elimination this week.
Bigg Boss Kannada 8 Bottom 2 Contestants
The vote share for the unofficial voting polls of Bigg Boss Kannada 8 will be published from tomorrow.