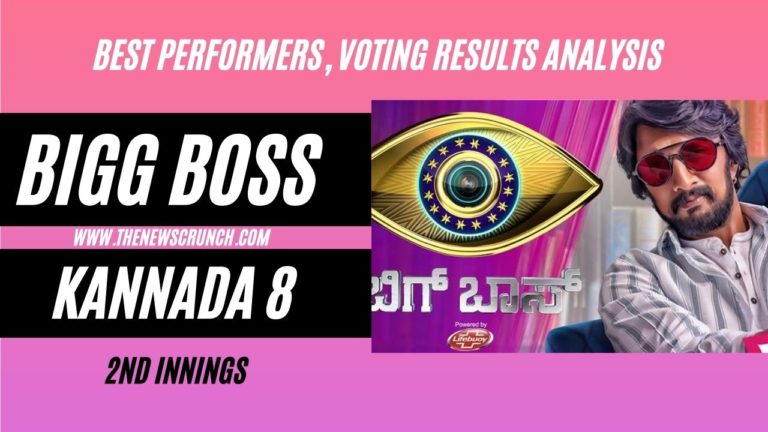 Bigg Boss Kannada Season 8 second innings reaches the closure of yet another impactful week. The nominations twist left the audience and contestants guessing the next eviction. The fight for safety from elimination begins this week in BBK8 house as the voting window opens. Only four contestants, Divya Urudaga, Shubha Pooja, Prashanth and Shamanth are safe from nominations this week.
There is a lot to look forward to this week after the weekday elimination. Chakravarthy's unwelcome stay in the Bigg Boss house finally ended. Two contestants are lurking in danger with the least votes share on the first day of voting. There were some spectacular performances in the tasks this week.
BBK8 Nominations List For This Week
Divya Urudaga
Shubha Poonja
Prashanth
Shamanth
Chakravarthy (Evicted)
Bigg Boss Kannada 8 Voting Results and Trends Analysis
Prashanth and Shamanth's incredible task performance showed their grit and determination to enter the finals.
The sensational performance comes in a very critical time for the duo.
Vaishnavi's secret task redemption could be a redemption for the bygone star of BBK8.
Excessive coverage of KP Aravind and Divya Urudaga is evident in this week's episodes.
Shubha Pooja is lurking danger as the audience targeted her along with Chakravarthy in terms of voting results.
Chakravarthy clearly earned the wrath of the audience as his controverisal stint in the second innings came to an end.
Bad news awaits Shubha Pooja in this weekend's episode of Bigg Boss Kannada 8.
Divya Urudaga sealed her position in the finals but the real fight will be between Shamanth and Vaishnavi for the final spot.
Bigg Boss Kannada 8 Top 2 Safe Contestants
Prashanth, and Divya Urudaga are safe from elimination this week.
Bigg Boss Kannada 8 Bottom 2 Contestants
The vote share for the unofficial voting polls of Bigg Boss Kannada 8 will be published from tomorrow.