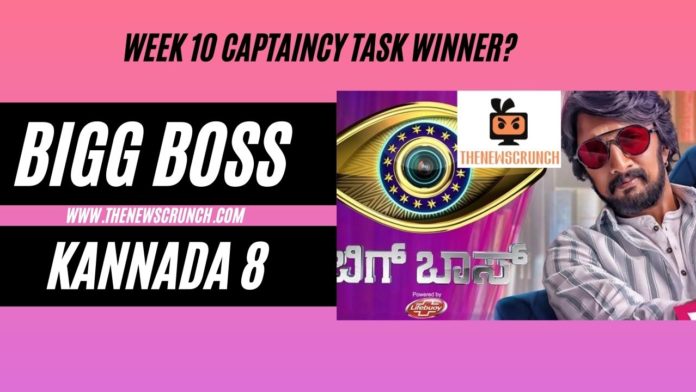 Bigg Boss Kannada 8 enters a decisive week in the competition. The last episode featured an entertaining 'Tongue Twister' challenge. However, it was tough for several contestants to do the same. Among the best performers of the task were Shamanth and Vaishnavi. It was also encouraging to see Nidhi and Shubha giving their best after getting the tag of 'weak performers' after the previous task.
The conventional strong performers like Divya U and Divya Suresh had a tough time with the task. However, the major highlight of the day was the announcement of the captaincy task for this week. The captaincy task will feature three strong contestants in the house. Aravind Priyanka and Prashanth are three contestants who took part in the first task. Aravind won as expected and that ensured he entered the first half of the bogie.
Priyanka's disappointment with the decision caused the ruckus. However, three contestants from the first half of the bogie will compete in the task. Among the three contenders, Manju, Aravind and Chakravarthy will attempt to make the most of this opportunity.
As history has it, Aravind is the strongest of the lot. Chakravarthy needs the captaincy to save himself from eviction. Manju needs to win to redeem himself. It would be interesting to see who will win the captaincy task.
Interestingly, Divya Suresh and Priyanka were nominated for the eviction this week.
ಸ್ಪರ್ಧಿಗಳಿಗೆ ಗೆಲ್ಲೋದು ಒಂದೇ ಗುರಿ, ಮಾರ್ಗ ಯಾವುದಾದರೂ ಸರಿಯೇ?

ಬಿಗ್ ಬಾಸ್ | ಸೋಮ-ಶುಕ್ರ ರಾತ್ರಿ 9:30#BBK8 #ಬಿಗ್‍ಬಾಸ್‍ಕನ್ನಡ8 #ColorsKannada #ಬಣ್ಣಹೊಸದಾಗಿದೆ #ಬಂಧಬಿಗಿಯಾಗಿದೆ pic.twitter.com/EwdJTwPNZx

— Colors Kannada (@ColorsKannada) April 30, 2021