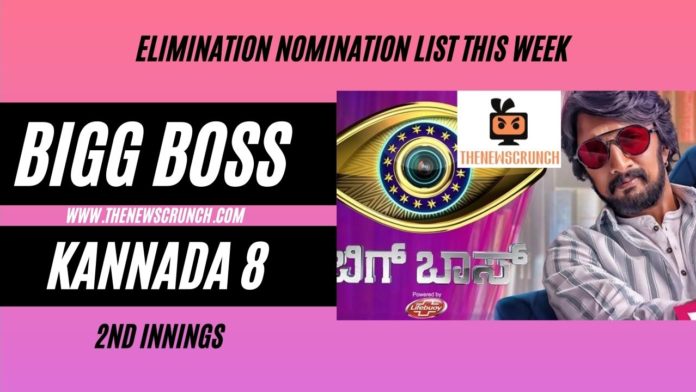 Bigg Boss Kannada Season 8 begins its week with an enthralling task after a shocking eviction during the weekend. All the housemates of Bigg Boss Kannada 8 face elimination danger this week. However, the shocking eviction of Raghu from the Bigg Boss house raised eyebrows inside and outside the BBK8 house.
The second elimination of Bigg Boss Kannada 8 second innings took place this weekend. The suspense-filled episode on Sunday concluded with the announcement of Raghu as the first elimination this week. After the eviction, the nominations task for this week's eviction takes place in Monday's episode.
Bigg Boss Kannada 8 Nominations List This Week
Manju
Vaishnavi
Divya Suresh
Shubha Poonja
Prashanth
Priyanka
Chakravarthy
Bigg Boss Kannada 8 Nominations & Voting Analysis
Captain for this week, KP Aravind was safe from nominations this week.
The true colors of KP Aravind and Divya Urudaga will be revealed this week as they lock horns against each other. However, will Aravind sacrifice his performance for his beau?
Shamanth received much needed immunity from Raghu who was evicted on Sunday. Raghu surprised many by giving the immunity to Shamanth.
Shamanth's safety puts Chakravarthy, Priyanka and Shubha Pooja in danger. However, one of them will exit from the Bigg Boss house this weekend.
Chakravarthy and Priyanka were the nominations with least votes last week. It will be interesting to see if the voting trends continue in the same direciton.
Bigg Boss Kannada 8 Online Voting
The voting window for this week's elimination nominations will open after the episode on Monday, the 12th of July 2021. The voting window on Voot App will be open until the end of Friday's episode.
Bigg Boss Kannada 8 Second Innings Elimination List