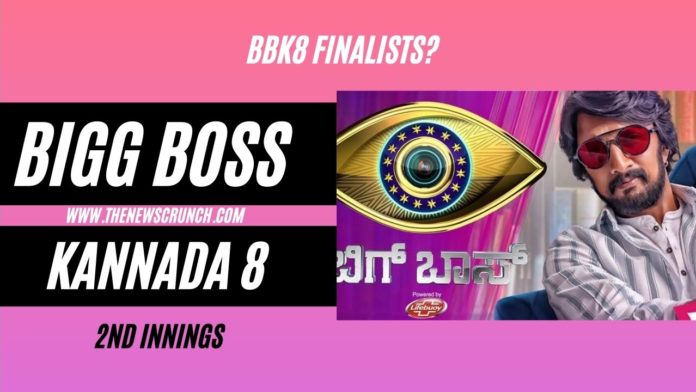 Bigg Boss Kannada 8 reaches a critical phase in its second innings as the race to finale heats up. Several contestants in the fray for enter the Bigg Boss Kannada 8 grand finale as the coveted finalist. The last couple of eliminations will take place in the Bigg Boss house.
This season of Bigg Boss Kannada featured an array of mediocre contestants but few of them stood out. There were several shocking evictions during the course of the show during the first and second innings. Apart from Rajeev and Vishwa's evictions, the audience rejoiced all other voting results.
Bigg Boss Kannada 8 Finalists
Aravind
Divya Urudaga
Manju
Prashanth
Shamanth/Vaishnavi
Bigg Boss Kannada 8 Finale Voting
Bigg Boss Kannada 8 will feature a massive finale week voting which will decide the fate of the title winner. BBK8 grand finale voting will take place for the top 5 finalists who will face the competition of the final week.
There will be a tough fight for the final spot of Bigg Boss Kannada 8 finalists. While Aravind, Divya U, Manju and Prashanth look like sure shot finalists, there is one more spot left. In the end of the first innings, Vaishnavi was a strong contender but her popularity dipped through this second innings. Hence, this paved the way for Shamanth rising up as the underdog to grab the finalist spot. Let us not forget the prowess of Divya Suresh's fans which could make the finalists' fight a three way battle.