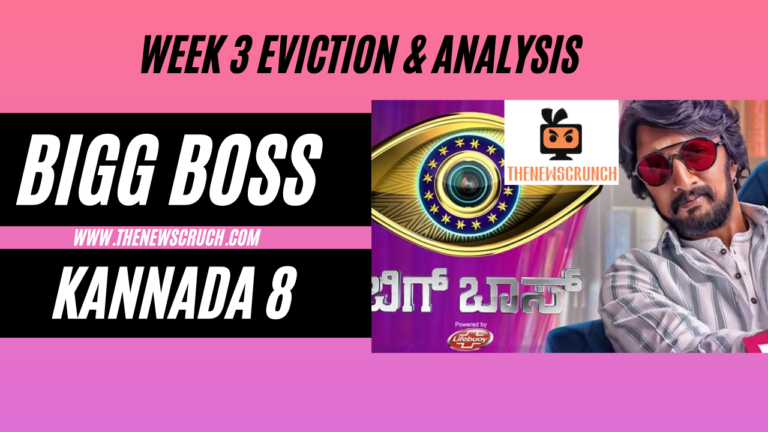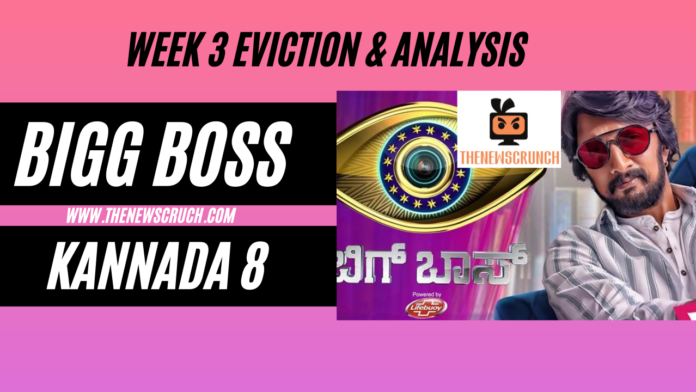 Bigg Boss 8 Kannada is concluding its third week with an impactful roundup of tasks, drama, and entertainment. However, the weekend episodes guarantee an electrifying time for the audience with host Sudeep Kichcha. The third eviction of Bigg Boss Kannada Season 8 will be announced on Sunday.
Bigg Boss Kannada Season 8 Nominated Contestants Week 3
Shamanth Gowda
Prashanth
Divya Suresh
Geetha
Nidhi
Aravind (Captain)
Raghu
Divya Uruduga
Vishwanath
Bigg Boss Kannada Season 8 Eviction Updates
Dhanushree was the first elimination of Bigg Boss Kannada 8. Nirmala was the next eviction of this season of Bigg Boss Kannada. After a stunning fight with other nominated contestants, Nirmala exited her Bigg Boss journey on a sad note. However, the limelight for this week is on the three out of the total nominations for this week.
Bigg Boss Kannada 8 voting window ended on Friday midnight. The fight for eviction safety was incredibly fought by the contestants. However, some contestants took up the challenge and gained immense coverage and popularity. Vishwanath, Divya Urudaga, and Divya Suresh were the best performers of this week. Aravind was another standout this week with his impressive performances in the 'Jodi task' and 'captaincy task'.
Manju continues to be the best entertainer in the house. Brogowda aka Shamanth became the worst performer and entered the jail. From being a prominent leader in the house, Shamanth Gowda fell in terms of popularity.
According to reports, Geetha Bhatt is week in Bigg Boss Kannada 8.
Bigg Boss Kannada 8 Top Performers Week 3
Aravind
Vishwanath
Divya Urudaga
Divya Suresh
Manju
Bigg Boss Kannada 8 Worst Performers Week 3
Chandrakala
Shamanth
Geetha Bhatt