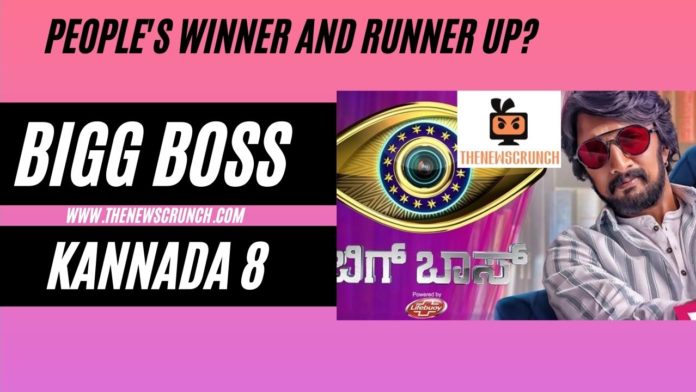 Bigg Boss Kannada 8 will draw curtains in a season that is cut short due to the Karnataka lockdown. After close to twelve successful weeks, the reality show's rollercoaster journey comes to an end. The unexpected suspension brought disappointment to the contestants as well as the audience. The final episode was hosted by Kanmani.
With several disappointing evictions taking this season, the contestants were getting ready for the race to the finale. Several contestants made a lasting impression in the minds of the audience. However, the real surprise was the rise in popularity of Divya Urudaga. There are few contestants who will be remembered even though this season ended on an inconclusive note.
Aravind and Rajeev proved their might with good performances in tasks. Divya Suresh was a beauty this season ought to have. Divya Urudaga was tagged with KP Aravind but she proved her might as a very strong contestant. Prashanth's rise to gain the support of the audience and Manju's rollercoaster ride were the highlights of this season.
Aravind, Divya U, Divya S, Prashanth were potential finalists in the minds of the audience. However, there was a tough fight between Manju and Shamanth. Apparently, the unexpected end of Bigg Boss Kannada 8 triggered heated debates in social media about the rightful title winner of this season.
By popularity-based votes, Divya Urudaga was a clear winner of Bigg Boss Kannada 8 as indicated in the social media polls. Aravind was another strong contestant with a strong fan base.