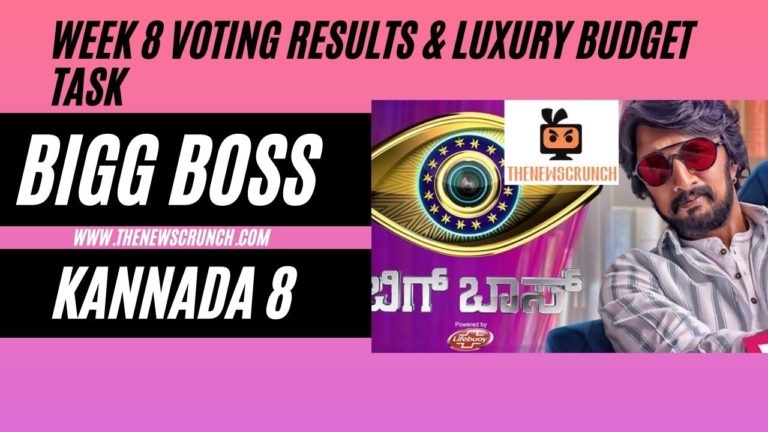 Actor Kichcha Sudeep has been ill for several days. Fans across the state are praying for his recovery. Various types of worship are offered. Sudeep is slowly recovering as a result of his treatment and fanfare. Now they are informed about their health.
Sudeep was unable to host last week's Bigg Boss Weekend episodes due to a change in health. He was expected to return to the Bigg Boss stage this week. But for those expecting, bad news awaits as Sudeep will not be hosting this week's episode. He tweeted about this to fans.
"I miss this week's Bigg Boss Weekend episode. I needed more rest before standing on the stage for hours and doing justice to all the contestants. It was a difficult decision." Sudeep tweeted, 'Thank you, Colors Kannada channel for canceling the shoot and making the situation easier. He thanked all who prayed for him.
Last week, Sudeep's fans were disappointed when they learned that Sudeep would not host the Bigg Boss event. Bigg Boss contestants wished Sudeep a speedy recovery and even cooked for him and sent. Sudeep was sad to see that letter from Bigg Boss contestants.
Wil b missing this weekend episodes of BB. A bit more rest needed bfr I can manage hours of shoot on stage n do justice to all contestants. It's a difficult decision to make n I thank @ColorsKannada for canceling shoot n makin it easier.
Mch luv to all you frnzz fo ur prayers 🙏🏼

— Kichcha Sudeepa (@KicchaSudeep) April 22, 2021
"I've read your letter. I can't find the words to respond. Thank you all. A little health is not okay. There is the hope of healing as soon as possible. Have a taste of the recipes you sent. Very well done. There is love for what you have sent with so much love. Some of the work we do feels like a success. I wouldn't say I like to miss the Weekend episode." Sudeep said he was relaxing on the advice of doctors. His wife Priya also shared her opinion on social media.
Bigg Boss Kannada 8 Elimination
Divya S, Manju, Prashanth S, Raghu, Rajeev, and Vaishnavi have got nominated for this week's eviction. Out of these contestants, Raghu and Prashanth Sambargi are in danger of elimination. Out of these nominated contestants, the audience has voted the least for Raghu and Prashanth, and out of these two, one of them will get eliminated this week.
Manju is leading the voting results, and Vaishnavi is at number two in this week's nomination. Whom do you think will get eliminated this week? Comment below.