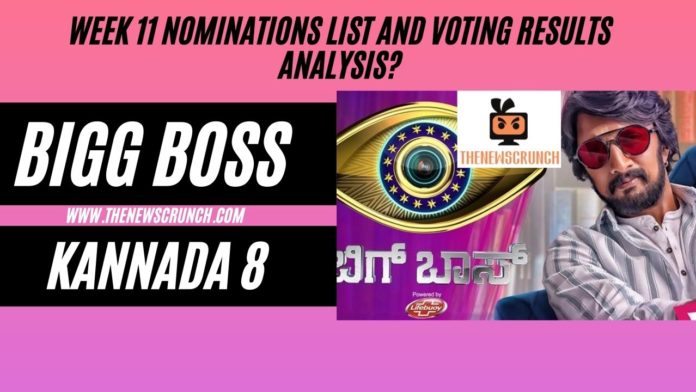 Bigg Boss Kannada 8 enters a very critical phase in the competition as nominations for 11th week eviction took place. The captain of the house Chakravarthy is safe this week but the fate of the remaining contestants hangs in the balance. There was no eviction last week but Priyanka was named the worst performer. It would be interesting to see which contestant is eliminated this week.
This season of Bigg Boss Kannada lacked the punch and hence, the audience are looking for some action in the last few weeks. A few contestants stood out with their task performances but there is no clear winner in the minds of the audience as yet. However, Aravind leads in terms of popularity votes. Divya Suresh and Divya Urudaga are two other housemates who can create an impact.
Shamanth's rise from the ashes and Chakravarthy's captaincy are significant events. However, it is unclear if these are impacting the course of Bigg Boss Kannada 8.
Bigg Boss Kannada 8 Nominations List Week 11
Divya Suresh
Priyanka
Manju
Aravind
Prashanth
Bigg Boss Kannada 8 Voting Results and Trends Analysis
The eviction nominations took place in an unscheduled manner which caught the audience by surprise. Priyanka's nomination as the worst performer puts her in immense danger of eviction this week. However, Prashanth is not safe by a mile.
This week's nomination features a chunk of the strong performers while Nidhi, Shubha Punja and Raghu survive yet another week. Raghu's captaincy saved him last week and he is safe this week as well. The contestants will continue to target Prashanth but the audience are keen to see him continue in the Bigg Boss house.
Manju's drop in game and popularity is a concern at a crucial time. There are talks about Shamanth taking Manju's position in the finals. With five more weeks to go, Aravind, Divya U and Divya Suresh are potential finalists. However, the remaining positions are up for grabs.